Some drugs are harder than others, some can ruin a life as well as a career. Some players career is their life. Even though most players are living out their lifelong dream of playing in the NBA, sometimes the fame is too much for them to handle. They could be offered drugs at every turn, which was the case with cocaine in the 1970s and 1980s. Some players let the love of marijuana set their careers back, or even chose cannabis over their careers as did Ricky Williams with his prolific NFL career.
For fans it is all sad. It is tough to miss out on a career because of things outside of the game. We have had injuries cut careers short with the cases of Grant Hill, Penny Hardaway, and Tracy McGrady to name a few. Then we have had drugs take away great players. Some before their careers ever got started, and some after we already got a glimpse of how great said players could have potentially been.
Some cases are more serious than others, but each case took a pieces of career or a full career away from the NBA fan. Some players never got a grasp back on reality and their problem ended up costing them a life.
15

Lamar Odom
Lamar Odom's first NBA suspension due to drugs came in 2001 when he was with his first team, the Los Angeles Clippers. He would again fail a drug test within eight months and his career was off to a sad start. It has been publicized now that Odom had been battling addiction his whole life. A move to the Los Angeles Lakers following a stay with the Miami Heat seemed to do Odom some good. Odom arrived in LA in 2004 and it wasn't until 2013 that he had an arrest for DUI. That does seem like when everything began to spiral a bit out of control. In 2015, Odom entered a brothel high on cocaine and 10 doses of Viagra. He would be found unconscious. He was in a coma and on life support as result. Odom has since recovered well, and continues to fight the addiction battle.
14

Josh Howard

[caption id="" align="alignnone" width="608"]
via yardbarker.com[/caption]
Josh Howard has been known for no more than just being an advocate for marijuana. It wasn't and hasn't destroyed his life, but it is interesting to think what could have been had he been able to put the weed down and focus on his career. A 29th-overall pick, Howard began his career with a NBA All-Rookie Second Team berth, and was a starter for the Dallas Mavericks by year two. By 2005-06 he was helping the Mavericks to the NBA Finals, where they fell to the Miami Heat. He became an All-Star in 2007, and in 2008 was when he had that interesting conversation on his marijuana use.
From the 2009-10 season until the end of his career, Howard appeared in just 107 games and started only 44. Weed may not have ruined him but it at least distracted him from his career and perhaps lost him some trust in the organization.
13

Keon Clark

[caption id="" align="alignnone" width="650"]
via twenty4sevenmagazine.com[/caption]
Another end of the spectrum from Josh Howard. Keon Clark has even admitted to the fact that he never played a NBA game sober. Mainly due to him being an alcoholic, Clark's NBA career never gained much traction. He was drafted 13th-overall in 1998 by the Orlando Magic, but it would be in Denver where he would get his first real playing time. He showed some glimpses of what made him a product out of UNLV, but never played more than 22.8 mpg until his best career season of 2001-02 in Toronto. There, it looked like it was coming together when Clark averaged double digit points for the first time and put up a career high in minutes and rebounds per game. But just two years later he was out of the NBA. The problems did not end with his NBA career. Clark is currently serving a eight-year sentence on weapons charges.
12

Richard Dumas
Richard Dumas was selected in the 2nd round of the 1991 NBA Draft. The small forward out of Oklahoma State would not suit up that season as he was suspended for failing a random drug test. He would return for the 1992-1993 season and would get off to a great start. He would post 15.8 points and 4.6 rebounds per game on his way to the NBA All-Rookie Second Team. Still, that season he only played in 48 games due to another suspension for violating the league's substance abuse policy. He would miss the entire 1993-1994 season for the same reasons, and just 54 games later, Dumas' NBA career was over.
11

Micheal Ray Richardson

[caption id="" align="alignnone" width="421"]
via athletesquarterly.com[/caption]
Micheal Ray Richardson is probably the most decorated and successful player on our list. Despite his drug problem, Richardson managed to make four NBA All-Star Games and two All-NBA First Teams. He also led the league in steals three times and assists once. The cocaine epidemic swept through the NBA during the 1970s and 1980s, and unfortunately that may have been what got a grasp on Micheal Ray. In 1986, Richardson was banned from the NBA for violating the league's drug policy. In 1988 he was reinstated but his time in the NBA was done. Richardson decided to stay overseas where he even stayed as a coach until 2014. The former Knick, Warrior, and Net still put together a successful basketball career, but a Hall of Fame career was probably in the works had he stayed the course.
10

Chris Washburn

[caption id="" align="alignnone" width="620"]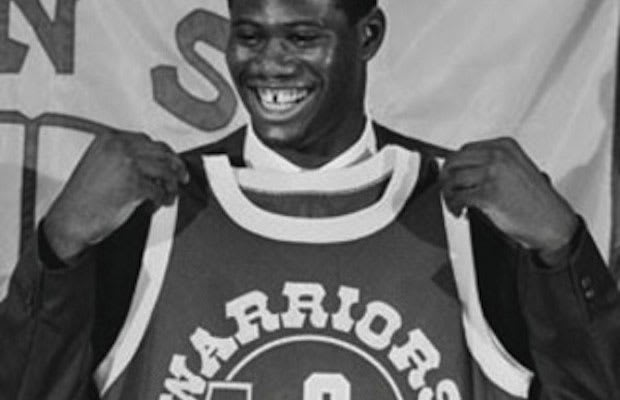 via complex.com[/caption]
This is one that is complete rock bottom, and makes some of the guys on this list seem like they have not experienced a thing. Chris Washburn was selected number 3 overall in the 1986 NBA Draft by the Golden State Warriors. He was selected after Brad Daugherty and Len Bias (whom we will see later). By 1987, Washburn was checking into his first rehab for an admitted cocaine problem. Even after his rehab stays, his returns to the team remained unsuccessful. Washburn played just two seasons and 72 games before his NBA career was over. In 1989, Washburn was banned from the NBA following his third failed drug test.
Washburn admitted to living in crack houses and dumpsters following his playing career. Eventually Washburn did kick his habit, and became a spokesperson for people dealing with similar situations.
9

Larry Sanders

[caption id="" align="alignnone" width="658"]
via craveonline.ca[/caption]
Here's another one that's not quite the travesty of losing everything but more of a "what if" like Josh Howard. Just a career that was a lot shorter. Larry Sanders was suspended in 2014 for his first positive test of marijuana. His second came in 2015. Following the 2015 suspension, Sanders entered into a program to help fight anxiety, depression and mood disorders. Ultimately he would quit basketball to get himself and his mind healthy.
Sanders did attempt a comeback in 2017, but the effort would last just 5 games and 13 minutes. At 28 years old, the comebacks may not be over, but a once NBA Most Improved Player is for now just a "what if".
8

John Lucas II

[caption id="" align="alignnone" width="620"]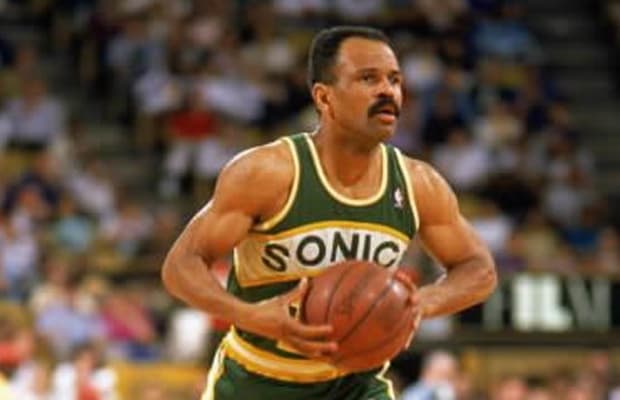 via complex.com[/caption]
Drafted in 1976, John Lucas II was another future star that fell for the temptation of cocaine and alcohol use during the '70s and '80s. Chris Washburn was a high draft pick, but John Lucas was the 1st overall draft pick! He was a two-time Consensus First Team All-American, and a second-team All-American in 1974, giving him an impressive resume. And once it was done, Lucas put together a solid NBA career, but not one you hope for out of the 1st-overall pick. The reason could be that he admitted to a drug problem as well as being an alcoholic. Teammates (who we will see both of) Mitchell Wiggins and Lewis Lloyd were each banished from the league for their substance abuse. Lucas entered anti-drug and anti-alcohol treatment voluntarily in effort to stay in the league, which he did as a player, then as a coach. The recovered user is still involved in the NBA game as a player development coach for the Houston Rockets.
7

Roy Tarpley

[caption id="" align="alignnone" width="534"]
via 11alive.com[/caption]
The late Roy Tarpley has a solid NBA resume himself. After making the NBA All-Rookie First Team followed by a NBA Sixth Man of the Year award, it is unfortunate that we only got to experience Tarpley in parts of six NBA seasons. The majority of those seasons were cut short, and there was a three-year suspension beginning in the 1991-1992 season.
A sharp shooter that could handle the ball and play good defense as well, Tarpley stood 6 foot 11. He was before his time and was pretty much Giannis Antetokounmpo before his time. The trouble started 6 games into the 1989-1990 season when he was arrested for driving intoxicated, and proceeded to have three violations in a matter of months. Tarpley was permanently banned in 1995 after what seemed to be a successful NBA comeback.
6

Mitchell Wiggins

[caption id="" align="alignnone" width="694"]
via grantland.com[/caption]
Mentioned before as a teammate of John Lucas II, Mitchell Wiggins found himself banned from the NBA for his substance abuse. Another victim of the '80s wave of cocaine use, Wiggins kicked off his career with a few solid seasons, before landing suspensions in what would have been his 5th and 6th seasons. In fact, after helping the Houston Rockets to the 1986 NBA Finals, both Wiggins and Lewis Lloyd (who we will see next) were suspended by the league for 2.5 years for testing positive for cocaine. Wiggins managed to continue a professional career in Greece following his shorter than expected stay in the NBA.
5

Lewis Lloyd

[caption id="" align="alignnone" width="300"]
via nba.com[/caption]
He has already been mentioned twice, which must mean he was involved in a lot of trouble as well. An MVC Player of the Year at Drake, Lewis Lloyd was also a two-time All-American. He was not high a draft pick as some of the players on our list but did work his way into the NBA and a starting role on a NBA Finals-bound Houston Rockets team. That season, he posted 16.9 points and 29.8 minutes which were both good for 2nd in his career highs. Unfortunately the following year, he would test positive for cocaine use and would be suspended for 2.5 years as we mentioned earlier. Lloyd would play just 21 more NBA games following his ban. The hard work he used to get to the point of stardom, only to have it all crumble, is a tough story to learn from.
4

OJ Mayo
Many of us still remember when OJ Mayo was all the hype in high school. The McDonald's All-American game MVP, Mayo took his talents to USC for a year before entering the NBA Draft. There, he averaged 20.7 points, which helped him be picked 3rd overall by the Minnesota Timberwolves. He would be moved that same day for Kevin Love, so Mayo began his career in Memphis. Mayo's link to drugs goes back to 2007 during a traffic stop when marijuana was found inside the car. The charges were dropped, but come 2016 and Mayo was dismissed from the NBA until 2018. Hopefully the former NBA Rookie of the Year runner-up still has time to make right and help an NBA team.
3

Shawn Kemp
Like a few other names on this list, Shawn Kemp actually put together a hell of a NBA career. The only question is how much better a career could it had been? The guy went to six straight All-Star Games as a member of the Seattle SuperSonics and Cleveland Cavaliers. He is widely regarded as one of the greatest in-game dunkers of all time. Unfortunately by the time his 12th NBA season rolled around, Kemp was just a shell of himself. He began abusing cocaine and alcohol during the 1999 offseason, and showed up in hopes of making an impact for the Portland Trail Blazers. With his game eroded and his weight way up, he saw his points per game drop from 17.8 to 6.5 and minutes from 30.4 to 15.9. His numbers continued to trend down until he was out of the NBA by 2002-03.
2

Eddie Griffin

[caption id="" align="alignnone" width="640"]
via imgarcade.com[/caption]
Another case of substance abuse turned tragic. Depression, anxiety, and mood disorders in what JA Adande said was "a toxic combination of youth and money," it was more than just drug abuse that Eddie Griffin was battling. Griffin entered the league drafted 7th-overall by the New Jersey Nets. The Houston Rockets would trade for his services and he rewarded them with a rookie performance that landed him on the NBA All-Rookie Second Team. Unfortunately his demons would take over, and the Rockets would end up releasing Griffin by 2003 when he stopped showing up for practices and team flights. He would find another chance with the Minnesota Timberwolves following a year away from the league for rehab.
He managed to play parts of three seasons in Minnesota but Griffin's life or career were never back on track. In 2007, Griffin died when he crashed his car into a moving train, with a legal alcohol limit more than three times over.
1

Len Bias

[caption id="" align="alignnone" width="650"]
via phactual.com[/caption]
The players on our list made their names upon entering the NBA. Len Bias already had a following and reputation long before he was drafted by the Boston Celtics. Bias was going to keep the Celtics winning ways going for years to come. He would have been joining the Celtics as Larry Bird hit his eighth year, and the addition would have kept the powerhouse moving. Unfortunately the Celtics or us as fans never got to experience even a minute of Bias in a NBA uniform.
Bias was drafted on June 17, 1986, and by June 19 he was dead after a cocaine binge gone bad. He had returned back to the University of Maryland to celebrate with friends and classmates, when he collapsed early morning after the partying. Bias was gone and we really missed out on a player whom many had compared to Michael Jordan during his Terrapins days.