Whether you're a fan of a team or it is your team's rival, there are players that manage to just get under the skin of both us and their opponents. Personally growing up, it was Paul Pierce's smugness behind the greatness that drove me to frustration. There was always Kevin Garnett. Of course, he had to become a Celtic to make things worse.
Some players will fall on this list because of how their own fans felt about them, and others will land because of how much frustration they drew for the rest of the NBA and its fans. Hate can come from a player's unwillingness to give 100 percent. Or fans can hate a player that was supposed to give a franchise so much only to leave fans waiting and wondering what happened to their next big star.
The best players in the league are always easy to hate. To see one player continuously break you and your favorite teams spirit can be as frustrating as being on the court beside your team that has to deal with the defeat first-hand.
They say hate is a strong word, but there really is no better way to describe the feeling towards these players, both from a player and fan perspective.
30

Atlanta Hawks - Josh Smith
The hatred for the first player on our list comes from the point of view of Hawks fans. Josh Smith was a strong, freakishly athletic shot blocker that could run the floor and finish at the rim as good as anyone in the league. The problem is Smith would go possessions at a time without even stepping inside the 3-point line. He would jack up ill-advised shots which ultimately led to his and the Atlanta Hawks' inconsistent play. The Hawks always seemed so close to taking that next step past the LeBron James Cavs or the Big 3 in Boston, but it was never to be. Maybe a more disciplined Josh Smith would have done the trick. Sad part is we will never know, and that has to drive Hawks fans crazy.
29

Boston Celtics - Kevin McHale
The Boston Celtics were and have been so good for so long that there are plenty of players that could have earned this spot. For me, it would have been Paul Pierce. For older 76ers and Lakers fans, it would have been Larry Bird. Danny Ainge had a reputation of being a dirty player. But the total package to earn this spot was Kevin McHale. McHale possessed some of the greatest post moves in the history of the NBA, and his defense gave opposing stars fits. Just ask Charles Barkley. McHale earned seven All-Star appearances, and helped the storied Celtics to three NBA Championships during his time in the league. He made six All-Defensive Teams and was named to the NBA's 50th Anniversary All Time Team.
28

Brooklyn Nets - Keith Van Horn
The Nets of recent leave little to be jealous or angry at. They are bottom feeders and due to some unfathomable trades, will be for a long time. Maybe Nets fans should hate Pierce, Garnett, and Jason Terry for costing them their foreseeable future.
Instead we will go with a member of the 2001-2002 Nets team that went to the NBA Finals. That team was full of talent in the form of MVP candidate Jason Kidd, Kenyon Martin, Kerry Kittles, and Richard Jefferson, but it is Keith Van Horn and his post-3-point shot celebrating that continuously comes to mind. The Nets were winning and Van Horn was easy to point the hatred at.
27

Charlotte Hornets - Adam Morrison
Adam Morrison didn't spurn any hatred from opposing fan bases. Instead they were probably laughing at the Bobcats' (Hornets') misfortune. Morrison was drafted 3rd-overall in the 2006 NBA Draft. The Bobcats were still in the early stages of expansion and Morrison was looked at as a savior. His first year looked promising, but after just two seasons, the former college star from Gonzaga had moved on from the Bobcats.
Even worse for Bobcats fans, Morrison would go on to win two NBA Championships as a member of the Los Angeles Lakers, while on the deep end of their bench. He only appeared in 39 total games for those teams.
26

Chicago Bulls - Dennis Rodman
Dennis Rodman probably could have taken the Detroit Pistons spot on this list had it not been for the rest of his Bad Boys cast. Perhaps Michael Jordan could have taken this spot simply by being the greatest basketball of all time and frustrating every other '90s star en route to six NBA Championships and two three-peats. But this list just would not have been complete without Dennis Rodman.
There were plenty of antics to point to and plenty of altercations with opposing players but him kicking a photographer following a frustrating play is what we remember most about Dennis Rodman. The guy was undoubtedly one of the greatest rebounders of all time, but even after basketball, he remains controversial.
25

Cleveland Cavaliers - LeBron James
It has a lot to do with the obsession of comparing LeBron James to the likes of Michael Jordan, Kobe Bryant, and other all-time greats, but LeBron sure does manage to get under fans and opposing players' skin. From the blatant flopping to the continual pleas to the refs, everyone does it, but when LeBron does it we choose to blow it up and simply hate it.
There was even a time where the Cleveland Cavaliers fans would be included in the hate train going LeBron's way, and that "decision" is another influencing factor that carries the hate forward on the self proclaimed "King James." Now it is rumored that his running mate Kyrie Irving, who helped him bring Cleveland the 2015-2016 NBA Championship, wants out of Cleveland due to his relationship with James.
24

Dallas Mavericks - JJ Barea
If Mavericks fans would be asked to pick, then Lamar Odom would probably land here. Odom was acquired to help the Mavericks to another championship run only to be out of shape and battling addiction and depression during his short tenure in Dallas.
Instead we will go with the frustrating 6-foot-tall longtime reserve point guard of the Dallas Mavericks. JJ Barea has developed a reputation as a hard-nosed, give everything type player that always seems to be mixing it up with an opposing player. It helped him stay around the NBA, but the game he brought to the league frustrated more than it entertained.
23

Denver Nuggets - Reggie Evans
Reggie Evans, like most players on this list, are one of those players that you will hate unless he joins your team. This was the case for me when Evans joined the 76ers in 2007 after a stint with the Denver Nuggets.
Evans takes this spot for one but not limited to one incident that outshines most other incidents on our list. While battling Chris Kaman for a rebound, Evans reached under the legs of the Clippers center and grabbed what we'll call Kaman's personal area. It might be the most extreme story Evans was involved in, but it sure wasn't the only one.
22

Detroit Pistons - Bill Laimbeer
Bill Laimbeer takes this spot in probably the closest race on the entire article. Chuck Daly's Bad Boy Pistons were comprised of other hated players such as Isiah Thomas, Dennis Rodman, and Rick Mahorn, but it was Laimbeer that was the true enforcer down low for the two-time NBA Champions. Some may have seen Laimbeer as a borderline dirty player, but from 1982-1990 no player grabbed more defensive rebounds. He was relentless on both sides of the floor doing the dirty work and cleaning up the boards in order to do anything to win. To others this was frustrating, which meant they were ready to feed right in to Laimbeer's games.
21

Golden State Warriors - Draymond Green
Rick Barry probably could have grabbed this spot. It is noted that Barry was even hard to like by his teammates, let alone the rest of the league, but we are going to go with Draymond Green. Like most people on this list, it is Green's defense and do anything to win mentality that frustrates and causes the hatred to flow his way. Even worse, he wins. Since Draymond became a regular in the Warrior rotation, the franchise has gone on to win two NBA Championships and have appeared in three straight NBA Finals. It doesn't look like Golden State or Green will be leaving the top of the NBA anytime soon, so this hatred has even more room to grow.
20

Houston Rockets - Vernon Maxwell

[caption id="" align="alignnone" width="630"]
via alchetron.com[/caption]
It wasn't quite as ugly as when Metta World Peace ended up brawling with numerous fans in Detroit, but Vernon Maxwell had a similar incident in 1995. On February 6 of that year, Maxwell entered the stands to approach a heckling fan and throw a punch. Another well-known incident was his disgruntled reaction to the Rockets' acquisition of Clyde Drexler. Drexler would obviously make the Rockets a better team, and after voicing his concerns, Maxwell's tenure in Houston was over.
Maxwell did manage two NBA Championships as a member of the Rockets. Maxwell was known for being able to hit the 3-point shot, as well as clutch shots. His relentless play was something that kept him in the NBA for 13 seasons.
19

Indiana Pacers - Reggie Miller

[caption id="" align="alignnone" width="650"]
via eBay.com[/caption]
If you're wondering where Metta World Peace is, don't worry, we will squeeze him in later. It would have been impossible to leave Reggie Miller off this list. Miller has more hatred spewed at him from one single city than most of our list has from the entire league's fans.
Reggie Miller vs the New York Knicks was a historic rivalry, and one that crossed boundaries numerous times. Miller took that hate to another level during a game in which he led a Pacer comeback, only to signal a choking sign at a heckling Spike Lee. His clutch shooting and arrogance would get under the skin of teams and fans outside of NY as well.
18

LA Clippers - Lamar Odom
There are a few teams that Lamar Odom may had let down towards the end of his career, but it is the team that drafted him that has the most right to hold resentment towards the former NBA Sixth Man of the Year. The Clippers made Odom the 4th-overall pick in the 1999 NBA Draft. After a promising rookie season, Odom again improved in his second year. But it was also in year 2 when Odom would be suspended for the first time for violating the NBA's Drug Policy. He would again be suspended for the second time in 8 months. He would play just 29 and 49 games his last two seasons in LA. Upon becoming a free agent, the Clippers would let Odom walk, and he would go on to become a NBA Champion and live up to some of the hype that made the Clippers select him so high. Only problem is he did it for the hated inter-city rivals, the Los Angeles Lakers.
17

Los Angeles Lakers - Kobe Bryant
There are a few facets of the fan hatred toward Kobe Bryant.
First and foremost is that he was just damn good. He knew it, we knew it, and his opponents knew it. He was able to bring the Lakers two more championships post-Shaq era.
Second are the Lakers fans who hold Kobe responsible for what probably would have been the greatest 1-2 punch in NBA history had they stayed together. Shaq and Kobe were able to three-peat from 2000-2002, but the turmoil started shortly there after and left fans furious until, of course, he brought home more titles.
Third are those who hear Kobe Bryant and think sexual assault allegations. Whether true or not, some feel like he was let off easy because of his public stature.
16

Memphis Grizzlies - OJ Mayo
OJ Mayo entered the NBA, and college for that matter, which a great deal of hype. He started varsity while still in the 7th grade and would eventually bring his high school three State Titles before attending USC. After one stellar year, the Timberwolves selected Mayo 3rd-overall in the 2008 NBA Draft. The Grizzlies would trade 5th selection Kevin Love for Mayo on draft night.
Mayo showed flashes of brilliance in his rookie and sophomore year, but by year 3, he was playing mostly a reserve role. In his 4th season, he started zero games. Also in 2010,  Mayo would be suspended for the first time in the NBA for a banned substance. He would move on from the Grizzlies after four years and is currently banned from the NBA.
15

Miami Heat - Mario Chalmers
Mario Chalmers was a nice player coming out of Kansas, known for one of the biggest shots in NCAA history. It was his attitude and arrogance he possessed on a NBA court that lands him on here. He was able to ride the coattails of LeBron James, Dwyane Wade, and Chris Bosh to two NBA Championships. It is not like any opponents hated Chalmers but as a fan, it was like Chalmers carried himself as if he was one of the big 3. Luckily for us, LeBron, Wade, and Bosh continuously put Chalmers in his place as he continued to screw up defensive assignments.
14

Milwaukee Bucks - Sam Cassell
Sam Cassell is another one of those players you just couldn't stand and didn't understand unless they were playing for your team. A tough, gritty point guard that was fundamentally sound but could also light you up at a moment's notice. Cassell was cocky and he wasn't afraid to get in to your face and remind you just how good he was.
To cap it off, the big balls dance was another thing Cassell contributed to the NBA game. A three-time NBA Champion, Cassell was good, especially in the clutch, and he was not afraid to remind everyone over and over again.
13

Minnesota Timberwolves - Kevin Garnett
The moving screens, the barking in opponents face, and the instigator. Kevin Garnett would antagonize players, coaches, and fans with his borderline antics and his Hall of Fame worthy play. It is easy to hate a player like Reggie Evans and it is easy to hate a player like LeBron James, but when both of those worlds combine you have "The Big Ticket" Kevin Garnett.
A sure first ballot Basketball Hall of Famer, Garnett is the highest earning NBA player ever. He was able to add a NBA MVP and NBA Championship along the way.
Just to spur my hate a little, did anyone else notice that every time Garnett started a shoving match he was the one backing away and still yapping?
12

New Orleans Pelicans - David West

[caption id="" align="alignnone" width="641"]
via si.com[/caption]
DeMarcus Cousins will be given the chance to take over this spot, but for now it goes to David West. West was the best teammate Chris Paul was able to play with before his move to the Los Angeles Clippers. West was a consistent, strong power forward that could knock down the mid range jumper. West was also not afraid of anyone, and would often get opposing players to play right into his hands. For those that don't remember West as a Hornet, look no further than this past NBA Finals, when West was up close and personal with Tristan Thompson.
11

New York Knicks - Charles Oakley
Plenty of players could have earned this spot as well. Fellow goon Anthony Mason made a good case, and John Starks was hated by opposing fan bases and a little by his own as well. Charles Oakley, though, was the player opposing players never wanted to see as they entered the paint. His tenacious play resulted in his being top 10 in rebounds five times between 1987 and 1994, as well as in the NBA All-Defensive First Team. Oakley was never afraid to mix it up with anyone that came in his lane.
To push his nomination even further, Oakley was found being escorted out of a Knicks game last season as a result of his harassing and yelling at Knicks owner James Dolan. Oakley can also be found having arguments with his players as a coach in Ice Cube's Big 3 League.
10

Oklahoma City Thunder - Kevin Durant
Kevin Durant has managed to go from one of the most liked players around the league to one of the most ridiculed and hated players in the history of the NBA. After building something special in Oklahoma City beside Russell Westbrook, Durant decided to leave his team of nine years to join the powerhouse Golden State Warriors. Of course most players would pounce at the idea of playing with the best in the league, but Durant did it after blowing a 3-1 lead to said Warriors in the previous season's playoffs.
Other NBA players, fans, analysts, and some execs have been outspoken about how the decision has negatively affected the NBA, but Durant got the last laugh with a 2016-2017 NBA Championship.
9

Orlando Magic - Dwight Howard
A lot of fans of opposing NBA teams were able to develop a hatred towards Dwight Howards for his constant pleading for calls and harassment of the referees. To go along with it, he was able to dominate a game with little to no go-to offensive game. He would turn a block into a monster dunk taking all the momentum with it.
The reason he was a surefire pick for most hated player is because he managed to get the Magic fans to hate him as well. In 2011, Howard grew frustrated with the organization for failing to add pieces that Howard continuously advocated for. He took the team to the NBA Finals in 2009 before losing to the Lakers, but in 2012 the trade was made.
8

Philadelphia 76ers - Allen Iverson

[caption id="" align="alignnone" width="1190"]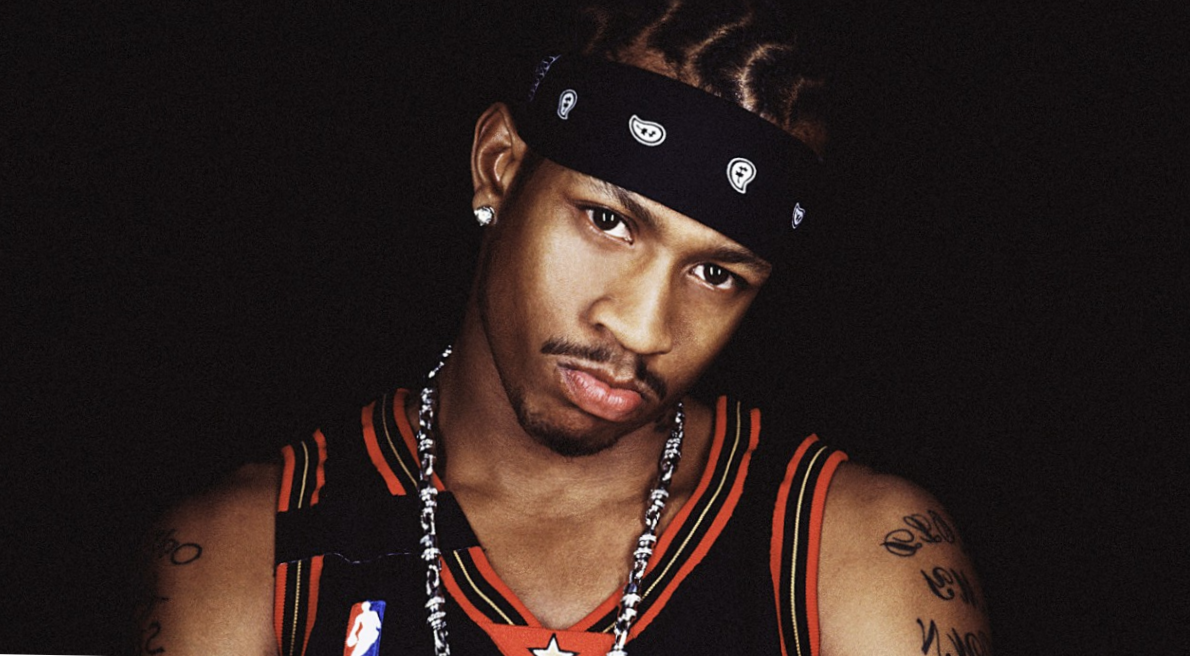 via starschanges.com[/caption]
One thing is for sure, the Philadelphia fans show no hatred towards Allen Iverson even though their break up wasn't the greatest either. There are however a handful of other groups that do feel negative about the former NBA MVP.
First were the referees. Not the best source of credibility, but Tim Donaghy has been quoted as saying that the referees would spare Iverson some calls during games because of how he treated and talked to them.
Second were the fans, who didn't like how Iverson came in and single handedly changed the culture of the NBA. The association between hip-hop and the NBA was set by AI. The chains, cornrows, baggy shorts, and jewelry – "The Answer" was responsible for that.
7

Phoenix Suns - Charles Barkley
Charles Barkley is one of the greatest personalities in the history of the NBA. That is apparent in how good he has become as an analyst on NBA on TNT. It was his short fuse and short filter on and off the court during his NBA career that attracted some hatred.
Barkley was very open about his feelings towards fans taking heckling too far. Well unfortunately for him, in 1991 Barkley decided to spit at one of these fans and instead hit a little girl in the stands. There was also his whole "I'm Not A Role Model" saga. To some fans, it was a slap in the face. It someone's son had a Charles Barkley poster on their wall, what were they supposed to tell them?
6

Portland Trail Blazers - Isaiah Rider
There are just some teams that could have had a full article on just their hated players. The Blazers had Rasheed Wallace, Darius Miles, Zach Randolph and all of the other "Jail" Blazers of the late-90s and 2000s. But Isaiah Rider embodies all that we needed for this spot.
Rider possessed all the offensive skills in the world to become an elite scorer at the highest level. Unfortunately his personality and legal troubles would cut his talent ceiling and career short by 30 years old. Rider managed to compile 30 arrests, including felony cocaine possession, battery, assault, marijuana possession and evading a police officer.
5

Sacramento Kings - Metta World Peace
His best stories didn't come as a member of the Sacramento Kings, but a lifetime achievement award earned Metta World Pace (formerly Ron Artest) a spot as one of the most hated players in NBA history.
First and foremost, he was just a once in a lifetime defender. Nagging the best players and scorers in the NBA until they were ready to break. Kobe Bryant was always outspoken about just how hard it was to play against MWP.
Then there was the elbow to James Harden's ear. As a member of the Lakers, Metta used a made drunk as a way to celebrate in the form of throwing an elbow into the side of Harden's head. He wasn't fooling anybody as he was ejected.
And of course there was the Malice at the Palace, when then Ron Artest and company went into the fans and started one of the worst moments in sports history.
4

San Antonio Spurs - Bruce Bowen

[caption id="" align="alignnone" width="1290"]
via slamonline.com[/caption]
Every great defender we have covered has one thing in common, and that is that they pushed the limit on what good defending was. At times it may have been borderline dirty, but Bruce Bowen's defense was so good that it resulted in his number 12 jersey being retired by the storied San Antonio Spurs. I'm not 100% positive, but I would assume that his 6.1 ppg is the lowest of any player with their jersey retired.
Bowen was known for that move of stepping under the 3-point shooter in order to have them focus on where to land rather than their shot, and if not, a sprained ankle was in order.
3

Toronto Raptors - Vince Carter
Some players' performance and attitude frustrates opposing fan bases and players, then other plays attitude frustrates their own fan bases. Vince Carter was the savior of not only the Raptors but NBA basketball in Canada. The Vancouver Grizzlies were already a failure, and the Raptors weren't having much success either. That is until they landed Vince Carter in a draft day trade in 1998. Then it was the 2000 Slam Dunk Contest that really blew up Carter and the Raptors' marketability. By 2001, he was leading them to a Game 7 of the Eastern Conference Semifinals.
Then he grew disgruntled and demanded a trade. Like Dwight Howard's situation, the Raptors continuously made promises of pursuing stars to pair with Carter, but nothing ever came to fruition. Carter began losing interest and giving minimal effort during his last games in Toronto. Wasn't the best way to leave.
2

Utah Jazz - Karl Malone
Karl Malone may have been a little frustrating for Jazz fans because he and Stockton could never them the Championship they deserved, but there was no hatred there. Some hatred also spawned from Karl Malone's unfiltered comments throughout the years.
There was the time that Malone commented on Magic Johnson's return to the NBA after testing positive for HIV. Part of his quote included "You have a lot of young men who have a long life ahead of them."
There was also the time he inappropriately talked to Kobe Bryant's wife during his year in LA. Because of his unordinary sense of style, Malone wore cowboy-inspired outfits a lot. Kobe's wife asked him "Hey Cowboy, what are you hunting?" to which he replied "I'm hunting little Mexican girls."
There are also more comments to go along with these.
1

Washington Wizards - Gilbert Arenas

[caption id="" align="alignnone" width="3000"]
via boxden.com[/caption]
During his prime, there were few players that could score the basketball the way Gilbert Arenas could. A former 2nd-round pick, Arenas turned himself into a three-time NBA All Star and three-time All NBA performer. The frustrating part was his prime seemingly only lasted from 2004-2007 before injuries and off-court antics cut his career short.
There was also the gun incident in 2009. He and Javaris Crittenton got into a confrontation. One that was reportedly over $1,100. The two exchanged words at practice until the confrontation made it to the locker room. Arenas then pointed a gun at Crittenton, and Crittenton responded by cocking his own gun and pointing it at Arenas. The two would be suspended indefinitely and Arenas' career never got back on track. The big 3 of Gilbert Arenas, Caron Butler, and Antawn Jamison seems like a big waste.