John Wooden is as legendary coach as you can find in the history of sports. From 1948 to 1975, Wooden brought UCLA 10 of its 11 NCAA Tournament Championships; this still stands for most all-time. The storied program may not be in the spotlight these days as much as the Dukes, North Carolinas, and the Kentuckys of the NCAA world, but rest assured the UCLA program is still among the best.
Players of high caliber play have and still continue to come through the University of California at Los Angeles. We might as well mention the NBA all-time scoring leader Kareem Abdul-Jabbar, or Lew Alcindor as he was known at UCLA. Then there came NCAA and NBA legends such as Bill Walton and Gail Goodrich, who were both champions at the collegiate level as well as in the NBA. And more recently, the university has given us the likes of Hall of Famer Reggie Miller.
The talent hasn't stopped coming. The UCLA Bruins are currently represented very well in today's NBA game. NBA MVP candidates, NBA Champions, and longtime NBA veterans from UCLA are still patrolling the court. While UCLA has much to be proud of, some of the stars of the collegiate days have not been able to continue their success through the NBA level. Our list will take a look at the most recent players to play in the NBA representing UCLA, namely the 8 best and 7 worst to do so.
15

Best - Baron Davis
Baron Davis hasn't been in the league since the 2011-2012 season, but it would have felt odd to leave him off the list. During his prime, Davis was as explosive a player as there was in the NBA. His highlight dunks and crossover became a deadly combination. Davis kicked off his career with the Charlotte Hornets, with whom he delivered some great playoff performances and two All-Star games, but his time that will be remembered would be the time he spent with the Golden State Warriors. There, he would lead the Warriors back to the playoffs and go on to pull off one of the biggest upsets in NBA history. The 42-40 Warriors ousted the 67-15 Mavericks in six games behind Davis' 25 points per game.
14

Worst - Jordan Farmar
Jordan Farmar may have two NBA Championship rings to show for his NBA career, but his individual play never really gained any traction. A McDonald's All-American in high school, Farmar continued his success at the college level where he was named a All-American at UCLA. This led the Los Angeles Lakers to using a late 1st-round pick in the 2006 NBA Draft on the point guard. Farmar started two games in four years for the Lakers before moving on to the Nets. There, he would put up career highs in points, assists, and minutes, but they came in the form of 10.4 points, 5.0 assists, and 24.6 minutes. After two years in New Jersey, Farmar finished out his career with another year with the Lakers, then one year each in Sacramento, Memphis, and the Los Angeles Clippers.
13

Best - Arron Afflalo
Arron Afflalo has bounced around the league a bit in his 10-year career, but has put together a nice career on both ends of the basketball court. Afflalo was a Pac 10 Player of the Year and First Team All-American coming out of UCLA. Known for his all-around play, the Pistons used their 1st round pick on the wing player. He was then used sparingly in Detroit. The Pistons were still the perennial Eastern Conference Final participants. When he got traded to Denver, Afflalo was able to display what he had to offer. In Denver, he started all but 7 games he appeared in, and upped his average to 15.2 ppg. Later, as a member of the Orlando Magic he would increase his career high to 18.2 ppg.
12

Worst - Malcolm Lee
Malcolm Lee was a First Team All-Pac 10 performer in his junior year. To him it was enough to enter the NBA Draft. To his coach and many experts ,it was the wrong decision. And it turns out that Lee could have used the extra year of college basketball to propel his draft stock. The Chicago Bulls used their 2nd round pick on Lee in the 2011 NBA Draft. He was traded on draft night to the Minnesota Timberwolves. Between injuries, D-League stints, and inconsistent play Lee played just 35 games combined for the T-Wolves during the 2011-12 and 2012-13 seasons. He would not appear in the 2013-14 season and his last NBA game came for the 76ers. The 76ers were in tank mode at the time, but still Lee managed to appear in just 1 game for the franchise.
11

Best - Darren Collison
Despite being just 6 feet tall, Collison was a very accomplished college player during his time at UCLA. He was a two-time First Team All-Pac 10, onetime Second Team All-Pac 10, Third Team All-American and a three-year starter, Collison was good enough to be selected 21st overall in the 2009 NBA Draft by the New Orleans Hornets. Collison started 37 games his rookie year and put together averages of 12.4 points and 5.7 assists. His output earned him First Team All Rookie honors. Traded after his rookie season, Collison has still continued to put together a good career. He has never averaged under 10.4 points per game, and sports career numbers of 12.7 points and 4.8 assists.
10

Worst - Dan Gadzuric

[caption id="" align="alignnone" width="635"]
via lakerholicz.com[/caption]
Since we had Baron Davis who hasn't played since 2012, we figured we could go back to add Dan Gadzuric as well. Gadzuric did put together a lengthy NBA career, and he stayed eight years with the team that drafted him. The Milwaukee Bucks used a 2nd-round pick on the UCLA center. There, he would stay for 8 years, but mainly as an end of the bench big man. He started just 32 percent of the games he played in and averaged 15.1 minutes for his Bucks career, which is actually above the MPG he had with the 3 teams he ended his career with. Gadzuric even started 81 out of 81 games and played 22 minutes per night in 2004-05, making his career Bucks numbers even more dismal.
9

Best - Matt Barnes
Matt Barnes was never a superstar, but he has carved out a nice NBA career being a smashmouth defender who can knock down the occasional 3-point shot. Aside from the beginning to his career, Barnes has been apart of many contenders and playoff runs. Barnes was drafted 46th overall out of UCLA by the Memphis Grizzlies, but his first NBA action came with the Los Angeles Clippers after bouncing around the ABA and D-League. He saw his first real role as a member of the Golden State Warriors from 2006-2008. He along with the previously mentioned Baron Davis propelled the Warriors past the number 1-seeded Dallas Mavericks for what was the first time an 8th seed beat a 1st seed since the NBA went to the seven-game series format. Barnes is currently back with the Warriors, who are favored to win the NBA Championship.
8

Worst - Jordan Adams
Jordan Adams' career has been shadowed by injury. He showcased the ability to score off the ball and had a knack for steals while at UCLA. As a Bruin, Adams earned First Team All-Pac 12 and forewent his final two years of eligibility to enter the 2014 NBA Draft, where he was selected 22nd overall by the Memphis Grizzlies. He appeared in 30 games his rookie season, averaging 8.3 minutes and 3.1 points. He would appear in just 2 more NBA games since. Between injuries and D-League stays, Adams career has not been able to get on track. After a rather unfortunate career stalled by injuries, it remains to be seen if Adams ever gets back onto an NBA court. He is currently a free agent after it was announced he would miss the entire 2016-2017 NBA season.
7

Best - Jrue Holiday
If it wasn't for an array of injuries and other off-the-court situations, Jrue Holiday would probably have ended up higher on our list. Holiday missed the beginning of the current 2016-2017 NBA season, when it was found that his wife Lauren had to have a brain tumor removed while she was carrying the couple's baby. Jrue played just one season at UCLA alongside Darren Collison. Although he was not an eye-popping player yet, Holiday showcased the ability to stuff a stat sheet. This led to the 76ers drafting him with the 17th-overall pick. For the 76ers, Holiday would go to his lone All-Star Game, and helped the franchise to their first playoff series win since the Allen Iverson days when they bettered the number 1 seed Bulls in 6 games. Holiday is currently an unrestricted free agent heading into next season.
6

Worst - Ryan Hollins
Ryan Hollins stayed all four years at UCLA. There he showed superior athleticism as a 7-foot center. Hollins was even an accomplished high jumper at the university, clearing 6 foot 10 inches at the Pac 10 Championships. His ability was enough to see him drafted in the 2nd round by the Charlotte Bobcats. Hollins did manage to stay in the NBA for 10 years supplying size mainly off the bench. He never bettered more than 6.1 ppg, 2.8 rpg, 1.0 bpg or 16.9 mpg despite his long reach and size. In 10 years, Hollins appeared in games for nine NBA teams. Currently he is continuing his professional basketball career with a team in Italy.
5

Best - Trevor Ariza
You can take Matt Barnes' career and turn it up a notch when talking about Trevor Ariza. After one year at UCLA where he averaged 11.6 points and a team-high 1.7 steals, Ariza declared for the NBA Draft. The New York Knicks used a second round pick on the shooting guard/small forward. After a rather subpar five-year stay with the Knicks and Magic, Ariza found himself on the contending Los Angeles Lakers were he was able to make a name for himself. He appeared in all 82 games and started 20 for the 2008-2009 NBA Champion Lakers. Following the season he would join the Houston Rockets where he took on a starting role. He did the same for the New Orleans Hornets and Washington Wizards, before again joining the Houston Rockets where he is a vital part of another contender. Ariza and the Rockets just won their first-round playoff series.
4

Steve Mitchell-USA TODAY Sports

[caption id="" align="alignnone" width="1200"]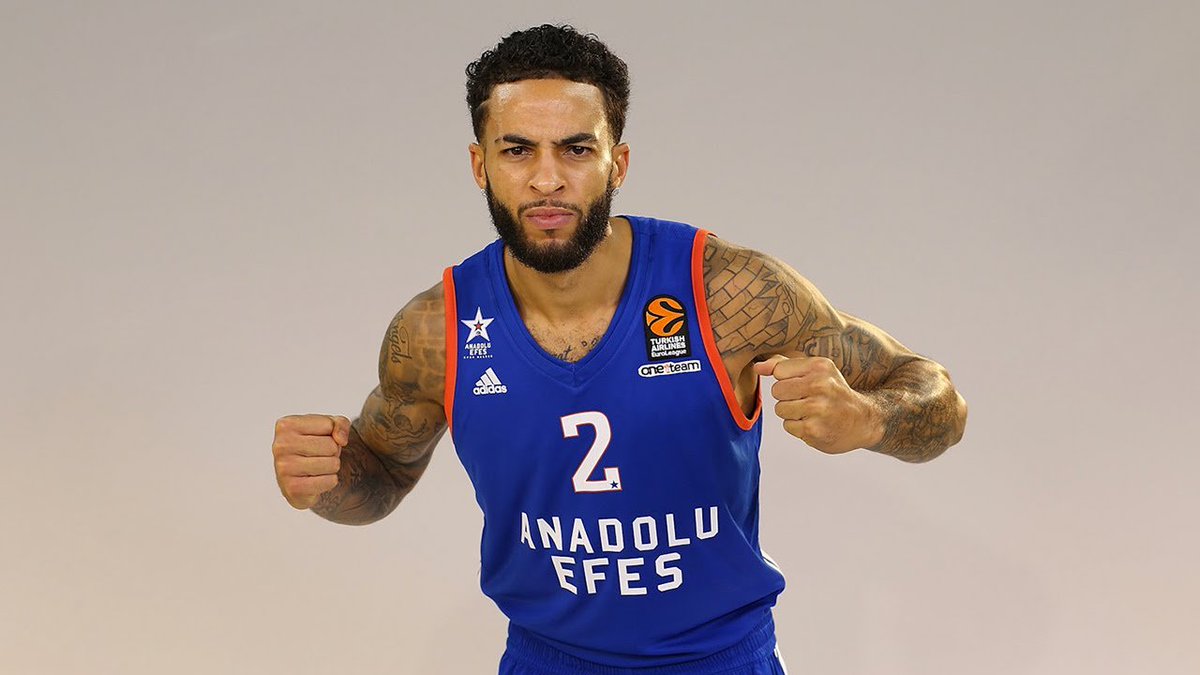 via youtube.com[/caption]
Honeycutt was another UCLA Bruin that probably would have been served well if he stuck out another year or two in college. Instead, he entered the NBA Draft following his sophomore season. He was selected with the 35th overall by the Sacramento Kings. He appeared in 15 games his rookie year and 9 games the following season, and that looks like it for Honeycutt's NBA career. He has continued his professional career, however, bouncing between the NBA D-League and overseas. In the D-League, Honeycutt is a D-League Champion and overseas, he is a Eurocup Champion. All in all, it's probably not the career Honeycutt was thinking about as he declared for the NBA Draft following his sophomore season at UCLA.
3

Best - Kevin Love
There were two players that pulled away from the pack on the "Best" side of our list. Kevin Love lands as the 2nd best UCLA alumnus who's recently played for, or still plays for an NBA team. Love was widely coveted coming out of high school. He picked UCLA where he earned Pac 10 Player of the Year and First Team All-American honors. He went on to be selected 5th by the Minnesota Timberwolves. He began his career with a Second Team All-Rookie first season, and by his third NBA season became a full-time starter and a bona fide rebounding machine. During his six seasons in Minnesota, he posted career highs of 26.1 ppg and 15.2 rpg. Currently, Love plays for the NBA Champion Cleveland Cavaliers where he, LeBron James and Kyrie Irving have formed one of the league's best Big 3s. Love is an All-Star, All-NBA player, and NBA Champion.
2

Worst - Shabazz Muhammad
Shabazz Muhammad is actually growing as part of the up and coming Minnesota Timberwolves, but there was loads of hype surrounding him when he got to UCLA, and some of the hype managed to follow him into the NBA. Prior that, he was McDonald's All-American Game MVP, Jordan Brand Classic MVP, Mr. Basketball USA, and Naismith Prep Player of the Year. He averaged 17.9 points his freshman season en route to Second Team All-American honors. Once looked at as a surefire top three pick going into the NBA Draft, Muhammad's passing and defense were in question. Still, he was taken 14th overall by the Jazz, and promptly traded to the Minnesota Timberwolves. Between injuries and time in the D-League, Muhammad played just 75 games during his first two seasons. By his fourth season, Muhammad appeared in all 82 games, still just averaging 19.4 minutes and 9.9 points per game. Not what we thought we'd see from the coveted high school player.
1

Best - Russell Westbrook
Unless you decided to ignore basketball for all of 2016-2017, it is apparent Russell Westbrook is a next-level player not only in this list, but in any NBA-related list. Westbrook and Kevin Durant, along with James Harden, formed a Big 3 in Oklahoma City that helped the franchise to the NBA Finals in 2012. Since then, the trio has dismantled and Westbrook is the lone member still in OKC. In his first season as the go-to-guy, Westbrook put together a legendary performance, averaging 31.6 points, 10.7 rebounds, and 10.4 assists per game. Couple that with his accomplishments and it's apparent why he tops our list. Westbrook's resume includes six All-Star Games, two NBA All-Star Game MVPs, one All-NBA First Team, four All-NBA Second Teams, and two NBA scoring titles. Best of all, we may see a lot more to come from him.