Have you ever posted something to social media and then instantly regretted it? We've all been there. We quickly delete the post and it's as if it never happened, simple as that. Athletes are prone to these same regrets, but the difference is that they have thousands of followers and media who pick up on these lapses in judgement. In some instances, athletes post things so significant that they end up deleting later because of backlash, criticism, and/or controversy.
The 15 athletes in this article made some mind-boggling decisions when posting on their social media accounts. A lot of the posts made and then quickly deleted by athletes are disturbing and highly questionable. Sometimes you can't help but wonder what on earth was going through the athlete's mind when they make such questionable posts. Surely, they have all undergone some sort of media training and ought to have known better. Even if they are saying what is on their mind, it does not mean they should go ahead and post it for their thousands of followers to see.
Not all athletes on this list made the mistake of posting things that were offensive or vulgar. Some of them just made wrong decisions or didn't think things through before clicking to submit the post. These types of posts happened to athletes such as Lance Armstrong and Pat McAfee, which we will cover later.
Now, let's take a look at fifteen times athletes made a post on social media, only for them to end up deleting it later.
15

LEBRON JAMES Saying The Cavs Received Bad Karma
LeBron James was a young player who led his hometown Cleveland Cavaliers to the playoffs despite a questionable roster at best. Then, he held an ESPN TV special just to announce that he was "taking his talents to South Beach". James, along with Dwyane Wade and Chris Bosh, were signing with the Miami Heat. The way he made his decision caused an uproar in Cleveland, as it struck many fans as arrogant. Cavaliers owner Dan Gilbert infamously published a letter blasting James' decision.
Apparently without caring about how it would affect his image, James absolutely blasted the Cavaliers after a brutal loss to the L.A. Lakers the following season. He said the Cavaliers received bad karma and that hopefully the team learned its lesson. It made James look like an even bigger villain to Cavaliers fans and others who criticized James. He would later delete the tweet, perhaps changing his mind about calling out his former employer. Of course, James and the Cavaliers would later mend fences in his return to Cleveland.
14

CRISTIANO RONALDO Words A Tweet VERY Poorly
[caption id="" align="alignnone" width="699"]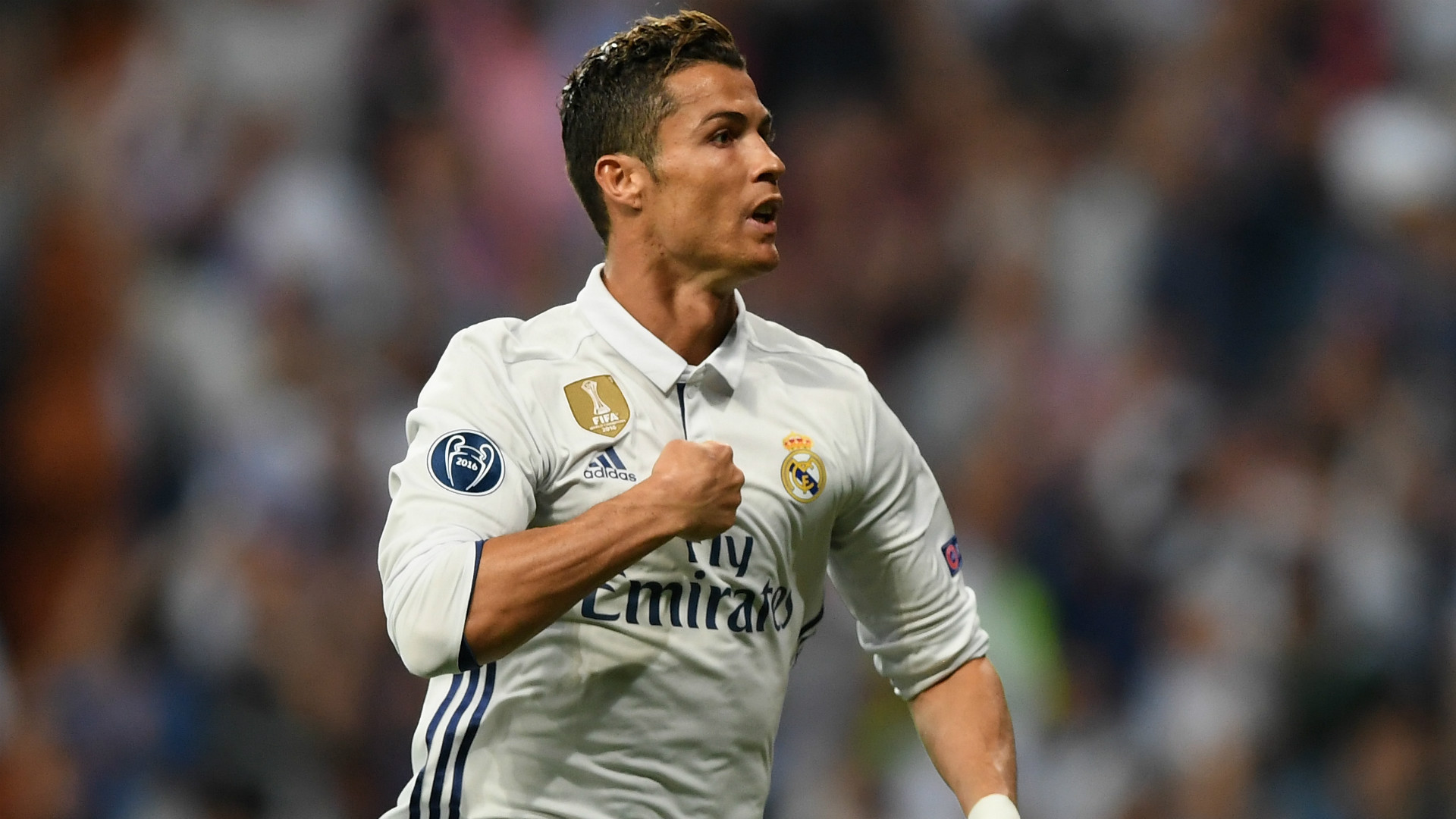 via goal.com[/caption]
Cristiano Ronaldo is arguably one of the best soccer/football players in the world and, depending on who you ask, is the greatest of all time. The Portuguese superstar finds himself on this list by virtue of a questionable tweet posted from his account in October 2013. The weird tweet makes reference to a boy's underwear competition. The CR7 underwear competition was a contest for youngsters to meet Ronaldo in person. It doesn't seem to have involved them sending him pictures in their underwear thankfully, rather it asks for their 'craziest fan photos'. The contest has nothing to do with children, or anyone, submitting photos of themselves in their underwear as the tweet seems to imply.
It's just that this tweet comes off as very creepy and disturbing. It can be very easily misinterpreted. In fairness to Ronaldo, he is Portuguese and English is not his native language. Perhaps the tweet, shown above, was lost in translation.
13

CARMELO ANTHONY Offers A Bounty
Carmelo Anthony was, and still is, a very talented basketball player. He has a huge following on his social media accounts primarily because of his fame and because he is an active poster. However, a weird and disturbing series of events involving Anthony occurred in August 2010. Socialite Kat Stacks sent a suggestive tweet to Anthony, which prompted a back and forth Twitter beef involving Anthony, Stacks, and Anthony's wife LaLa Vasquez. Things took a turn for the worse when Anthony offered up $5,000 for anyone who slapped her and included a picture of the assault. Those tweets were quickly removed from Anthony's account, but not before the tweet was spread online.
One. Nobody should ever put out a hit on someone else or advocate for someone else to get assaulted. Two. Violence against women (or anyone) is a crime, and so is encouraging violence.
12

RASHARD MENDENHALL Wants To Hear Whose Side of The Story?

[caption id="" align="alignnone" width="593"]
via GuardianLibertyVoice.com[/caption]
Rashard Mendenhall's infamous 2011 tweet gained extensive negative publicity. Why? Because Mendenhall thought it would be a good idea to tweet about the capture and death of Osama bin Laden. The then-Pittsburgh Steelers running back essentially tweeted how he cannot understand how people were celebrating the death of bin Laden. He opined that it confuses him how people can hate a man without having heard him speak.
The tweet instantly drew tons of criticism and it was eventually removed by Mendenhall. He later tried to clarify his controversial tweet by saying that he was just trying to 'generate conversation' and meant no harm. I'm sure the victims of bin Laden's heinous terrorist attacks feel quite strongly and would be greatly offended and harmed by Mendenhall's tweet. While Mendenhall is known for making controversial statements, the 9/11 related tweet that seemingly sympathized with bin Laden went way too far.
11

KEVIN DURANT On A Night Out
In January 2014, following a loss, Kevin Durant posted a photo of himself blowing smoke on Twitter. When you look at the picture, you will notice a hookah bar type of setting. While many people smoke using hookahs, this was particularly odd for one of NBA's brightest stars. Moreover, Durant does his best to present a squeaky clean image.
The photo was deleted within half an hour, and Durant later declared his account was hacked. Whether or not that is true is left open for debate, but the man in that picture is unquestionably Kevin Durant. The hacking theory might only be a move to save face (most athletes use it), but it still is not a good look for one of the faces of NBA.
10

PAT MCAFEE Gets More Luck Than He Can Handle
After the Indianapolis Colts mounted an incredible comeback win over the Kansas City Chiefs in the 2014 Wild Card round, Colts punter Pat McAfee found himself in an embarrassing predicament. McAfee wanted to show the world what the locker room was like following the victory, but pointed his camera in the wrong direction.
McAfee tweeted out a photo of quarterback Andrew Luck who was nearly nude. Thankfully there was a guy on his cell phone who saved thousands of McAfee's Twitter followers from seeing much more of Luck. McAfee expressed his embarrassment over the incident and deleted the photo promptly, but not before it was preserved by various media outlets. McAfee was fined an undisclosed amount for the embarrassing snafu, though there does not seem to be any hard feelings towards McAfee by Luck.
9

DAVONE BESS Frames A Photo Poorly
Cleveland Browns wide receiver Davone Bess attracted a small firestorm over his January 2014 post-game tweet. As the image above reveals, Bess tweeted an image of what seems to be an alcoholic beverage, a pile of weed, a bag of weed, and a blunt. He, for some reason, thought that this would be a good picture to post to his thousands of followers. There was also footage of what seemed to be the documentary of Cocaine Cowboys in the background, and in this shot, the screen is showing Griselda Blanco, one of the most notorious drug traffickers of all time.
While this post is not offensive or demeaning, it was a head-scratching move by Bess. The Browns made a point of investigating the situation and said that they were dealing with what the team described as an "… incident involving Davone Bess". Bess might have had quite the night, let's just hope that it was worth sharing with the world. The team dealt with the post internally, but it's probably safe to say a fine was handed down by the team.
8

LANCE ARMSTRONG Gives His Number?
This one is a bit of a headscratcher if you ask me. As seen in the image shown above, Lance Armstrong tweeted his cell number out to his thousands of followers. It was then spread to probably thousands of other followers based on the number of retweets it received. At first glance, this makes Lance come across as extremely generous. He was 'happy to help' the thousands and thousands of people who came across the tweet or retweet.
The big problem here is that the number does not seem to belong to Lance Armstrong. DeadSpin called the number and the voicemail indicated it belonged to a Ty Laidler, who lives in Canada. The mystery remains as to why Lance Armstrong posted that number, even if wasn't meant to be publicly revealed. Either way, it caused a lot of problems for Armstrong and whoever used that number had better change their number soon.
7

EVANDER KANE Doesn't Realize It's The 21st Century
NHLer Evander Kane, then of the Winnipeg Jets, made his opinion strongly known about where he stands on same-sex relationships. While every person has a right to their own beliefs, which Kane does, the prevailing societal belief is that it is same-sex relations are now acceptable. Count Evander Kane as one who disagrees with this.
In June 2013, Kane shared his thoughts about the Miami Heat's Chris Bosh, where he essentially called him a little "fairy". When he received backlash, he called everyone out as being 'oversensitive babies' and to unfollow him if they can't handle it. In other words, if you couldn't handle his 'straight talk' then you don't need to follow him. Clearly, Kane changed his stance on the whole matter and deleted the tweets. He issued an apology for the tweets that he suddenly realized were offensive and homophobic. He also made a donation to Patrick Burke's You Can Play charity, which supports gay athletes.
6

MATT BARNES Uses The N-Word
There are a couple of things nobody should ever say or call someone else. One of the most prominent historical examples of this is the n-word. The "rules" around its' usage might be a bit hazy, but the safest bet is to never use it. Matt Barnes, who is no stranger to controversy, used that term in a tweet following a loss to the Oklahoma City Thunder in November 2013.
Barnes used the full term in his tweet that understandably sparked immediate backlash and criticism towards Barnes. He was subjected to what was surely a hefty fine and likely given a very stern warning by the NBA and/or the L.A. Clippers. While it is understandable for Barnes to be frustrated over the loss to the Thunder, Barnes ought to have known better with the choice of language he used.
5

TYLER SEGUIN's Account Posts Homophobic Tweets
In 2013, Tyler Seguin was traded by the Boston Bruins to the Dallas Stars. One of the main reasons for trading the talented player was that Boston had concerns over his maturity. This presumably was in relation to a series of controversial tweets Seguin posted to his Twitter account.
It started in July 2013 when he used questionable language about homosexuality. Twice in the same week Seguin referenced homosexuality in a derogatory sense, which also included mention of coming out of the closet. Unsurprisingly, Seguin claimed that he was "hacked" and that those "hackers" are trying to damage his reputation. This seems pretty far fetched, but at least Seguin deleted the tweets and his Twitter account for a while.
4

JABAR GAFFNEY Goes Too Far With A Fan
Fans chirp and taunt athletes and teams on social media all the time. Pro athletes are humans and have feelings too and it is understandable that the taunting can get to them over time. Washington Redskins wide receiver Jabar Gaffney went too far in reacting to a Dallas Cowboys fan who mocked Gaffney on Twitter in 2011. The fan mocked Gaffney with a tweet saying, "lmao 3-9", which Gaffney pointed out was incorrect. He could have stopped with correcting the fan in saying they are actually 3-7. Gaffney continued to say he isn't proud of the team record but he proud to not be the fan, and told the fan to either get a life or kill himself.
Gaffney deleted the tweet, but it was a very poor choice of words, for obvious reasons. It is never acceptable for anyone to encourage or wish for anyone to commit suicide, and this tweet received a great deal of unwanted attention for that reason.
3

MIKE WALLACE Shows His Ignorance
NBA player Jason Collins became the first openly gay player in any pro sport in 2013. Many athletes and notable people commended him, such as Kobe Bryant, Spike Lee, and Barack Obama. Then there is Miami Dolphins wide receiver Mike Wallace. He took to Twitter to express his confusion by tweeting how there were so many beautiful women in the world and that he doesn't understand why guys would want to "mess around with" other guys.
The now deleted tweet isn't necessarily hateful or homophobic. More than anything, it speaks to how ignorant Wallace is about same sex relations. Moreover, what exactly does Wallace not 'understand' about how being homosexual works? Regardless of Wallace's intent, it provoked a lot of unneeded controversy towards him that did not end up well for him. It is his opinion, and he is entitled to it, but Wallace paid for it with some very harsh backlash.
2

The SAN FRANCISCO GIANTS Use Three Ks In A Row
We're going to stretch the rules a tiny bit on this one. Pretty much all pro sports teams now have official social media accounts as part of their mission to keep up to date and engaged with a younger demographic. In 2016, the San Francisco Giants Twitter account provided a live update of a game that day. Giants' ace Madison Bumgarner had struck out Dodgers outfielder Enrique Hernandez for the third time in the game.
The post made reference to Bumgarner striking out Hernandez three times by writing 3 consecutive K's without a space in between. This refers to 3 strikeouts in baseball, but is also commonly used to refer to the Ku Klux Klan. Moreover, Hernandez's nickname, Kiké, was used in the tweet. The spelling emphasizes the tilde over the e, which is important because if the tilde is excluded it comes out as a derogatory term towards Jewish people. Someone in their social media department probably lost a job over this post. As one could imagine, this caused a major PR headache for the Giants.
1

OZZIE GUILLEN
Former Chicago White Sox and Miami Marlins manger Ozzie Guillen is no stranger to attracting controversy, and his eccentric and outspoken behaviour has attracted headlines. He spoke his mind even before Twitter became a thing, and now that Guillen discovered Twitter things have gotten even more interesting. Case in point is the tweet above.
Guillen. is. hard. to. understand. on. Twitter.
As best as we could tell, these tweets came after Guillen and the Marlins were criticized for underperforming. Some believe Guillen is trying to stand up for his players in Miami, but the part about the barber is just baffling. Needless to say, those tweets were taken down the following day so clearly someone in the Marlins' system knew what they meant. This sounds like an example of Guillen trolling the fans, which did not go over well.