WWE chairman Vince McMahon announced last week that he's going to give the XFL another shot. The league is set to make a revival in 2020, and the next step is to find suitable markets and venues for the eight teams.
During the news conference, McMahon told reporters that "every city is on" the radar, but he wouldn't specify which markets he was looking at. During its 2001 season, the XFL had teams based in New York/New Jersey, Orlando, Chicago, Birmingham, Los Angeles, Las Vegas, San Francisco and Memphis.
But Vince will have to change up some of the markets. Furthermore, some NFL teams have relocated, meaning some of these cities could be strong markets. Here are five cities that Vince should give an XFL team too.
5. San Diego
[caption id="" align="alignnone" width="2048"]
via The San Diego Union-Tribune[/caption]
The Chargers NFL team played in San Diego from 1961 until 2016. Dean Spanos moved the franchise to Los Angeles last year - a decision that caused a lot of uproar across the United States.
San Diego supported its Chargers, but Qualcomm Stadium was too old and worn down, and the city couldn't secure a replacement facility. That's where the greed of Spanos and Chargers ownership came into play, moving the team to L.A.
Well, San Diego only has one professional sports teams in the MLB Padres. There's no doubt that the city would be happy to have an XFL team, and Qualcomm Stadium may do the trick for the time being.
Some believe Vince should put a team in Los Angeles, but neither the Rams nor the Chargers seem to be as loved as they should be. An XFL team failed their in 2001, but Vince has to put a team in California. San Diego seems like the ideal market here.
RELATED: HOW THE XFL CAN SUCCEED THIS TIME AROUND
4. St. Louis
[caption id="" align="alignnone" width="770"]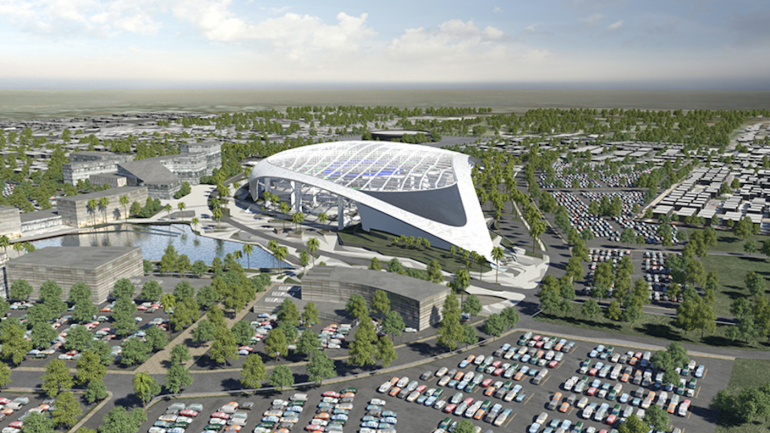 via CBS Sports[/caption]
The Rams played in St. Louis from 1995-2015. But with poor attendance and the city unwilling to give any funding for the Edward Jones Dome, the team had no choice but to relocate to Los Angeles for the 2016 season.
Unlike other relocations, moving the Rams out of St. Louis did make sense. That being said, an XFL team would succeed in this market. The Edward Jones Dome is a great venue to host a team, and there is enough of a following in football for Vince to put a team there.
And unlike other major cities, St. Louis only two professional sports teams: The Blues and the Cardinals. Baseball season only goes from April to October. You put the XFL in there (which is supposed to start in January or February), and you'll have the city of St. Louis supporting its new football team. There's plenty of time for them to get pumped for it before baseball season starts.
RELATED: XFL PLAYERS BEING HELD TO A HIGHER STANDARD THAN WWE STARS
3. Portland
[caption id="" align="alignnone" width="2250"]
via SI.com[/caption]
With only one professional sports team in the NBA's Trail Blazers, Portland has been rumoured to some day get an NHL or NFL team. Well, we say they're a great market to host an XFL team.
Vince has to take some chances here. He can't just put teams in the biggest markets, and he can't just ignore cities that haven't had pro football teams. Portland is a very attractive option, and you know the metro population of roughly 2.4 million will support a football team.
Football is huge in the Pacific Northwest, and the NCAA Oregon Ducks are universally loved. We know Portland has its football fans, so Vince should take the chance and give them their team.
RELATED: THE XFL WON'T GET IN THE WAY OF VINCE MCMAHON RUNNING WWE
2. Chicago
[caption id="" align="alignnone" width="1024"]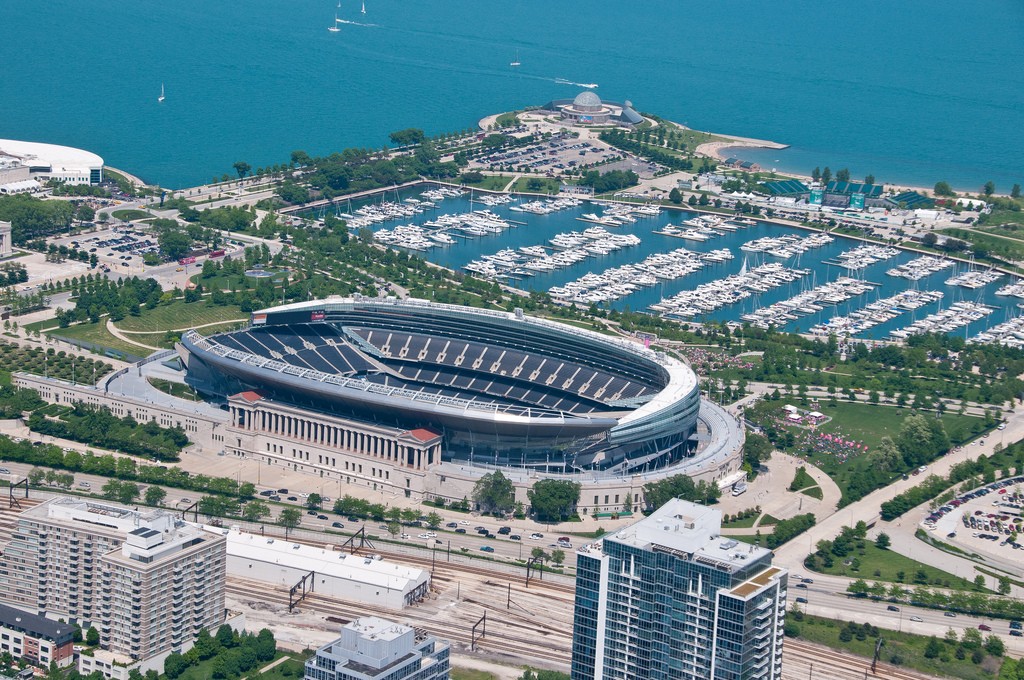 via Stadiums of Pro Football[/caption]
Of course, Vince has to give some major markets a team. The Chicago Bears' NFL team hasn't given the city much to cheer about, and January football isn't a common thing in this market.
Chicago would surely succeed in hosting an XFL team. All of their sports teams (the Bears, White Sox, Cubs, Bulls, Blackhawks and Chicago Fire Soccer Club), have terrific followings, and it's one of the best sports cities in the United States for a reason.
There will be no shortage of suitable facilities to host an XFL team. Couple that with the sports tradition, huge market and large population, and the city of Chicago is a no-brainer for hosting an XFL team.
RELATED: WHAT ELSE HAPPENED IN THE WORLD WHEN THE XFL FIRST PREMIERED
1. New York
[caption id="" align="alignnone" width="602"]
via Quora[/caption]
Say what you want about New York having enough professional sports teams (there are too many to count), but there's virtually no way Vince McMahon doesn't give the New York/New Jersey market a team.
New York has no problem in supporting all of their major sports teams - even when some like the Islanders and Brooklyn Nets have leaky situations with their arenas. Simply put: This state hosts a ton of teams for a reason - not to mention the NFL's Giants and Jets actually play at MetLife Stadium in East Rutherford, New Jersey.
Vince also has a soft spot for the state, considering that Brooklyn hosted his major shows as he built the WWF into a powerhouse. You may as well mark down New York as a gimme, because they're the perfect market for an XFL team.
NEXT: WHY THE XFL FAILED ACCORDING TO JIM ROSS
AEW Fyter Fest 2019: Match Card, Start Time, & How To Watch