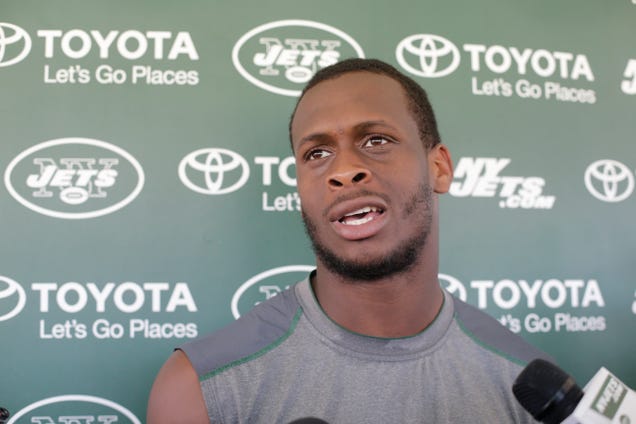 Pre-season hasn't even started and already a high-profile injury has occurred. New York Jets QB Geno Smith has been diagnosed with a broken jaw and is expected to be out until October after a fight with IK Enemkpali on Tuesday morning.
Coach Tom Costello announced the injury and that Enemkpali has been cut from the team while sources buzz on the cause of the fight:
From what I was told, Smith put his finger in Enemkpali's face during an argument and that's what led to the punch.

— Mike Garafolo (@MikeGarafolo) August 11, 2015
Bowles: "It's something we don't tolerate. It's something we can't stand. You don't walk up to another man and punch him in the face." #nyj

— Brian Costello (@BrianCoz) August 11, 2015
What provoked the altercation? Bowles: "It was something very childish that 6th graders could have talked about."

— Ben Shpigel (@benshpigel) August 11, 2015
This means Ryan Fitzpatrick will be the starting QB for at least the first month of the season unless Smith needs further surgery.
Losing their QB in a fight with his own teammate before the season even starts. Only the Jets could pull this off.
[Rumor] Tyson Fury To Leave Boxing For WWE Thanks To Huge Offer