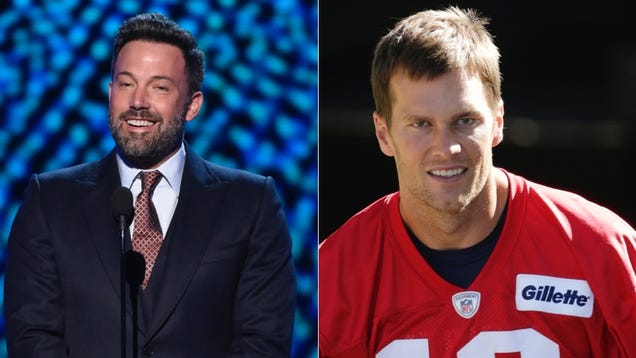 Here's a nice switch: A Tom Brady scandal that doesn't involve deflated footballs.
In case you've been living in a cave, Ben Affleck and Jennifer Garner are in the midst of a hot divorce with word that Affleck has been cheating on his wife with their nanny, Christine Ouzounian. It had been reported that the two took a trip to Las Vegas with Brady three days before Affleck and Garner announced their split and now the New York Post has published a photo from the plane of Ouzounian wearing some familiar rings…
Ben Affleck flew his nanny to Vegas — while unsuspecting Jen stayed home with the kids http://t.co/kio6ewydmT pic.twitter.com/nVFcUGmyDz

— New York Post (@nypost) August 11, 2015
So yet another bit of hard press for Brady finding himself in the middle of the divorce of the year and sharing some cherished bling to boot.
Ad Free Browsing
Over 10,000 Videos!
All in 1 Access
Join For Free!
Go Premium!