The Ottawa Senators and Los Angeles Kings pulled off the first major hockey trade of 2018, with Dion Phaneuf and Nate Thompson being swapped for Marian Gaborik and Nick Shore.
TSN's Darren Dreger broke the news:
Phaneuf and Thompson for Gaborik and Shore. Sens retain 25% of Phaneuf salary.

— Darren Dreger (@DarrenDreger) February 14, 2018
The two most notable players in this trade are obviously Phanuef - a former Calder Trophy candidate - and Gaborik, a perennial superstar. The latter is under contract for three more seasons at $4.875 million a season, according to CapFriendly.
As for Phaneuf, he's also signed through the 2020-21 season at a $7 million cap hit, though the Sens are paying a quarter of his salary. The 32-year-old struggled since coming over in a trade from the Toronto Maple Leafs two years earlier, and should benefit from a change of scenery.
The Senators sit at 19-27-9, and are currently 29th overall in the NHL. Given that they were one goal away from reaching the Stanley Cup Final last season, the Sens certainly felt that some tweaks to the roster were needed.
RELATED: 5 MAJOR NHL PLAYERS THAT DESPERATELY NEED TO BE TRADED
The Kings sit at 30-21-5 with 65 points, just one behind the Calgary Flames for the third seed in the Pacific Division. The oft-injured Gaborik has just seven goals and 14 points in 30 games this season. At 36 years of age, his best playing days are well behind him, but Gaborik should also enjoy a change of scenery.
[caption id="" align="alignnone" width="1040"]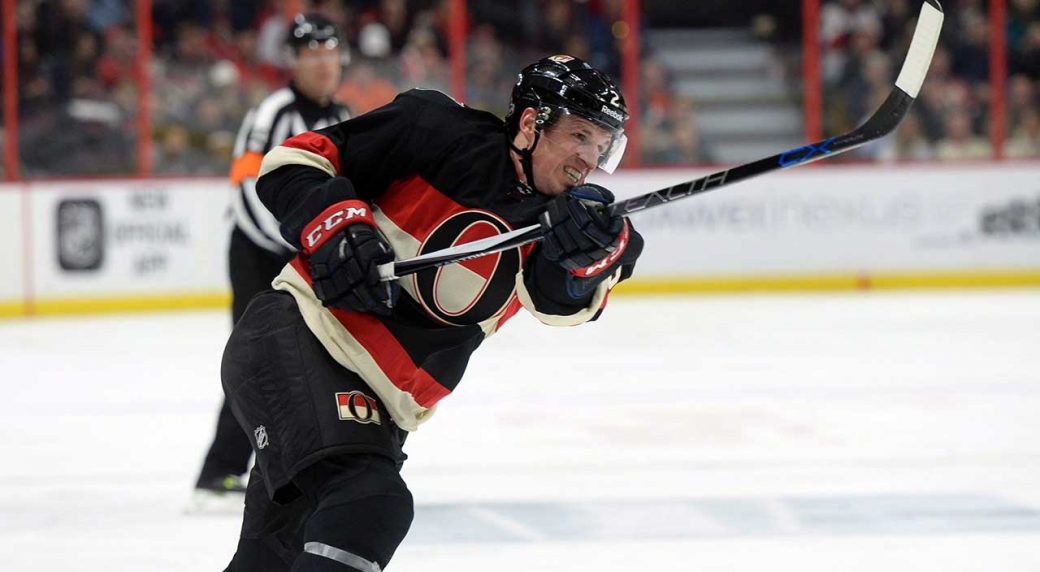 via Sportsnet[/caption]
As for the other pieces, Nate Thompson is a bottom-six forward with 11 points in 43 games on the season. Nick Shore has just 15 points in 49 games on the season, so there isn't a dramatic swap between the two players. Phaneuf-for-Gaborik was strictly the major impact part of the deal.
Phaneuf has just 16 points on the season, and has struggled defensively in the nation's capital. The former 20-goal and consistent 40-point blueliner is also past his prime, but gets the chance to log top-four minutes in Los Angeles. It's a low-risk, high reward deal for all parties.
NEXT: NHL TRADES THAT WILL HAPPEN AT THE 2018 DEADLINE
WWE Planning On Pushing Superstars To Stop Them Leaving [Rumor]