Fans like to joke about the "Madden Curse" wherein whoever is put on the cover of EA Games' annual NFL game ends up suffering an injury or a terrible season. Now that "curse" may be extending to the hockey side of things.
Right after the Chicago Blackhawks won their third Stanley Cup in six seasons, EA announced that the cover for NHL '16 would feature Patrick Kane and Jonathan Toews together hoisting the Cup. Kane was on the cover of the 2010 version of the game with Toews a year later and this would have marked the first time a player was featured on the cover twice.
However, with Kane now under investigation over rape charges, EA has naturally decided to drop that cover and not have Kane promote the game as planned.
It does appear Kane will remain a playable character in the game itself but EA naturally wishing to distance themselves from this growing scandal. The new cover now features Toews alone. With the game going on sale on September 15th, this was pretty much the only thing to do and could signal the start of more sponsors dropping Kane.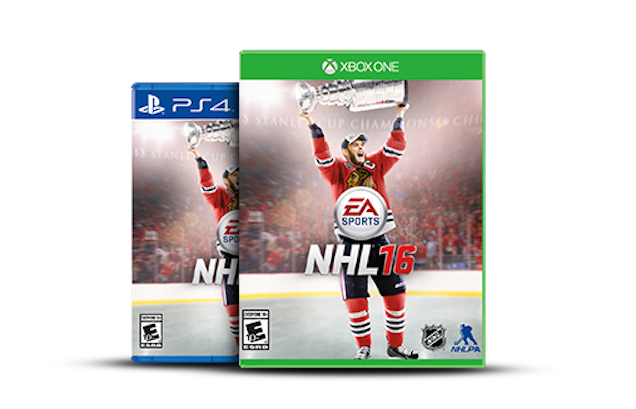 Vince McMahon Is Planning A Big Push For Chad Gable [Rumor]