Hillbilly Jim was announced as a surprise induction into the WWE Hall of Fame class, joining Goldberg, The Dudley Boyz, Ivory, Jeff Jarrett and Kid Rock (the celebrity inductee).
The 6-foot-7 giant never won a WWE championship, and only wrestled with the company from 1984-90. However, his comedic character (a country hillbilly with a catchy theme song), got Jim over with the crowd. He has also worked as a manager and ambassador for the WWE since retiring from the ring almost 30 years ago.
Though it hasn't been announced yet as to who will induct Hillbilly Jim, he does have a name in mind - and we can't think WWE will be all too impressed. In a recent interview with TMZ Sports, Jim said he'd like to be inducted by wrestling icon Hulk Hogan - who was fired by the WWE in 2015.
"That would be cream on top of this thing, man, if The Hulkster did it," Hillybilly Jim said, while adding he doesn't yet know who will induct him.
During his WWE career, Hillybilly Jim was "trained" by Hulk Hogan in multiple storylines and segments, working together as on-screen partners. Perhaps that is why Jim feels it would be most ideal if the disgraced wrestling hero gave him the induction into wrestling immortality.
[caption id="" align="alignnone" width="800"]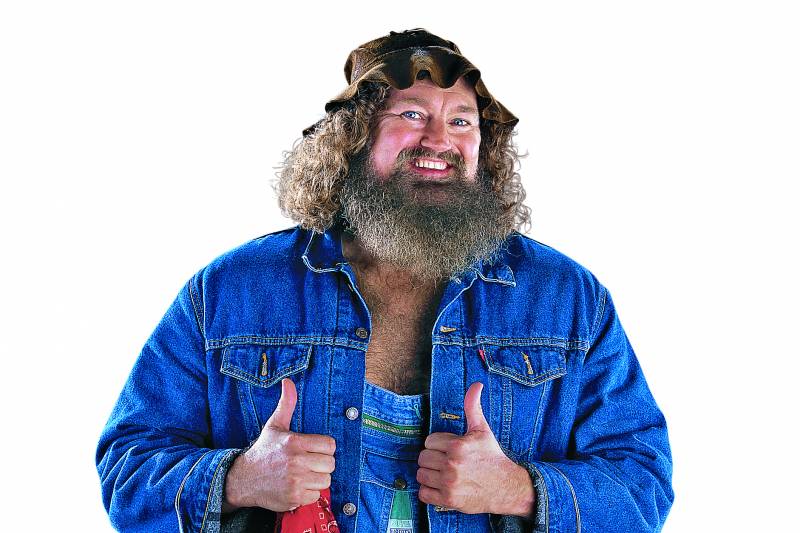 via WWE.com[/caption]
Unfortunately for Hillbilly Jim, there have been zero indications that the WWE is ready to make amends with Hogan. He was fired three years ago after audio tapes of him using racial slurs got leaked. Though The Hulkster has apologized multiple times and continually voices his hopes of coming back to WWE, nothing has come into fruition.
The ceremony is less than four weeks away, so it would be a shock if WWE and Hogan made up amends by then - allowing him to induct Hillbilly Jim. With that, it's anybody's guess just who will induct the country boy.
NEXT: WWE ANNOUNCES ANOTHER UNEXPECTED NAME FOR HALL OF FAME
Bayley Made A Pretty Cool Piece Of History At MSG This Week