Former Heisman Trophy winner Johnny Manziel looked destined to be a superstar quarterback in the NFL. When the Cleveland Browns drafted Manziel 22nd overall in 2014, the hope and expectation was that he'd be able to be the savior of a free falling franchise.
But Manziel wasn't able to stay out of trouble, breaking curfew, throwing a water bottle at a heckler during a golf tournament, being caught partying in Vegas before a game and getting indicted for assault charges against his girlfriend in Dallas.Manziel was released by the Browns after the 2015 season, and his football career is in limbo.
In an interview with Good Morning America, Manziel opened up about his struggles with alcoholism, being diagnosed with bipolar disorder and how he's been able to work through it all:
"I was self-medicating with alcohol. That's what I thought would make me happy and get out of that depression. When I would wake up the next day after a night like that, going on a trip like that, and you wake up the next day and that is all gone...

You are left staring at the ceiling by yourself, and in that depression and back in that hole, that dark hole of sitting in a room by yourself, super depressed, thinking about all the mistakes you made in your life. What did that get me? Where did that get me except out of the NFL? Where did that get me? Disgraced?"
Manziel added that he has quit drinking alcohol, taking medication to deal with his bipolar disorder and is bent on making sure he doesn't "fall back into any type of depression."
RELATED: TIM TEBOW SOUNDS MORE EXCITED ABOUT JOINING WWE THAN THE XFL
At 25 years of age, Manziel still has a long future ahead of him, the former Texas A&M star now seems determined to escape his troubled past. The Hamilton Tiger Cats of the CFL have been negotiating a contract with Manziel, but nothing has come to fruition just yet.
[caption id="" align="alignnone" width="920"]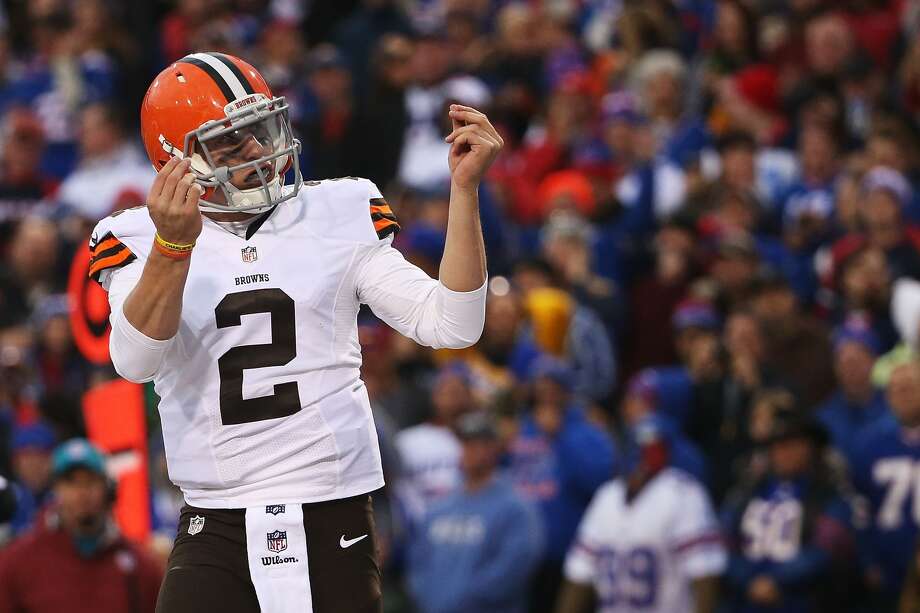 via Houston Chronicle[/caption]
In his brief NFL career, Manziel tossed 1,675, seven touchdowns and seven interceptions in 14 games. Manziel did show some flashes with his great athletic ability and strong arm, but the troubles off the field stalled what could have been a promising career.
But if Manziel is able to stay clean and find work in the CFL (or even XFL, perhaps?), then the former Heisman Trophy winner could write one of the greatest comeback stories in all of sports. The fact he was able to acknowledge his problems and receive proper care and treatment means that Manziel is on the right track.
NEXT: PLAYERS MEL KIPER WAS WRONG ABOUT AND HE ACTUALLY GOT RIGHT
Rams Are Betting Favorites To Win Super Bowl In 2020