The Montreal Canadiens are in the midst of one of their most disastrous seasons in franchise history, and things only got worse on Thursday. The team announced that star defenceman Shea Weber has been shut down for the season with a foot injury:
MEDICAL UPDATE: Defenseman Shea Weber will undergo surgery to repair a tear in a tendon in his left foot and will miss the remainder of the 2017-18 season.

DETAILS -> https://t.co/SElWfgd3v2.

— Canadiens Montréal (@CanadiensMTL) February 22, 2018
Weber hasn't played since Dec. 16, when the Habs lost 3-0 to the Ottawa Senators. The 32-year-old had six goals and 10 assists 26 games this season. His loss leaves a gaping hole on the team's blue line - one that isn't easily replaceable.
But shutting down Weber was probably the safest move the Habs could make. Their playoff hopes were dashed early in the new year, and Weber turns 33 years of age in August. Montreal needs their best defenceman to be ready and healthy by the time next season rolls around.
RELATED: PLAYERS THAT HATED BEING MONTREAL CANADIENS
Weber - whom the Habs acquired last year in the blockbuster P.K. Subban trade - scored 17 goals and 42 points last season. He helped the Canadiens win their second Atlantic Division title in three years.
[caption id="" align="alignnone" width="1280"]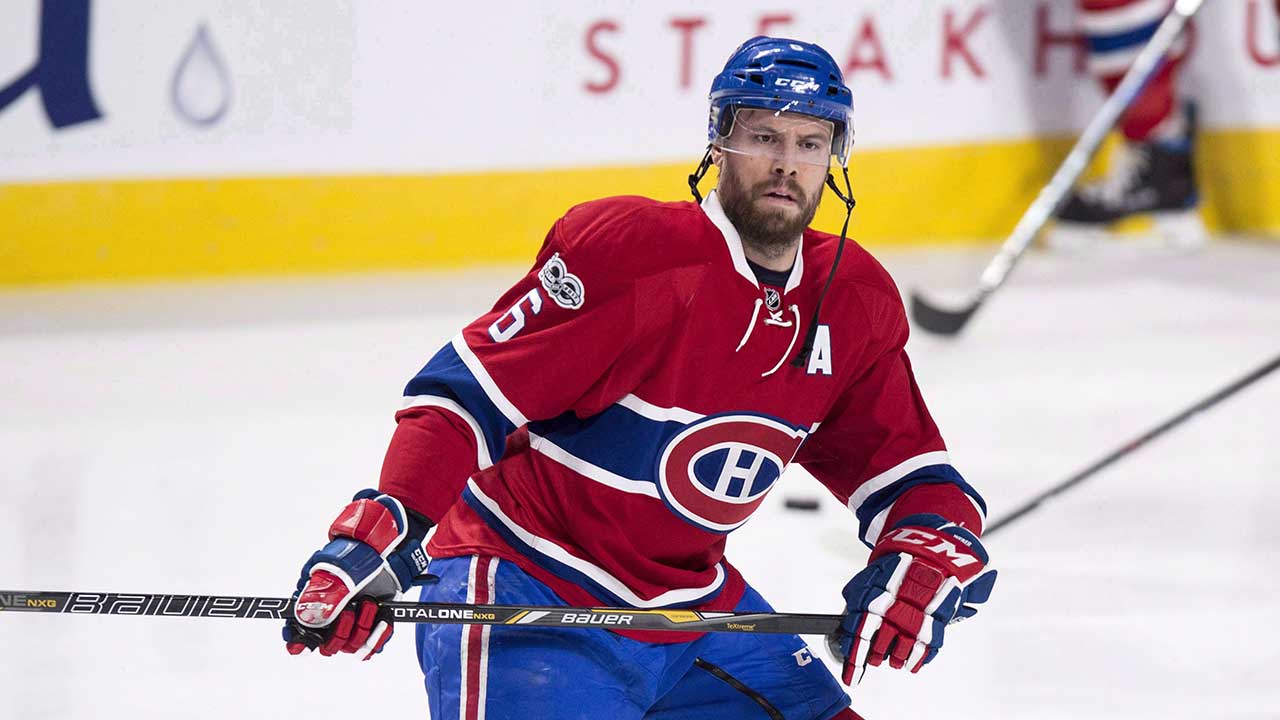 via sportsnet[/caption]
Montreal (22-29-8), is tied with the Ottawa Senators and Edmonton Oilers for third-last in the NHL with 52 points. The Habs are expected to be sellers at Monday's trade deadline, with captain Max Pacioretty and young forward Alex Galchenyuk rumored to be available.
The Habs' struggles on the ice can be attributed to plenty of things. Injuries to Weber and star goalie Carey Price (who missed a month of action), obviously haven't helped. But general manager Marc Bergevin made questionable calls to not re-sign sniper Alexander Radulov or long-time Hab Andrei Markov. Bergevin also dealt away top-four blueliner Nathan Beaulieu and didn't add much to his team in the offseason.
With Weber being shut down for the year, it's a clear indicator that the Canadiens are giving up on this season. Things are going to be very interesting in Montreal over the next few months, as they try to morph back into a championship contender.
NEXT: MAJOR NHL PLAYERS THAT DESPERATELY NEED TO BE TRADED
Mark Davis Admits Raiders May Regret Trading Amari Cooper