Former WWE Champion Dean Ambrose has been out of action for nearly two months after suffering a torn triceps injury that's expected to sideline him for nine months. With his injury, the creative team had to quickly change up its storylines - which saw Jason Jordan became a member of The Shield before he suffered a neck injury.
Ambrose's injury was a major loss for the WWE, given his status as one of the most popular and dynamic superstars today. His injury occurred before the Royal Rumble, and will unfortunately keep him out of WrestleMania 34.
To make matters worse, Ambrose's injury stalled what would have been an excellent storyline. According to Dave Meltzer of Wrestling Observer Newsletter, the plan was for The Lunatic to betray The Shield, turn heel and enter a feud with Roman Reigns after WrestleMania. The two would then clash for the Universal Championship after Reigns presumably defeated Brock Lesnar.
RELATED: KURT ANGLE REVEALS FUTURE PLANS FOR THE SHIELD
This would have been a major turning point in Ambrose's career, given that he's been fairly underused since coming back to the Monday Night Raw brand. But at least the idea of him turning heel and clashing with Reigns can finally happen when he returns from injury.
[caption id="" align="alignnone" width="800"]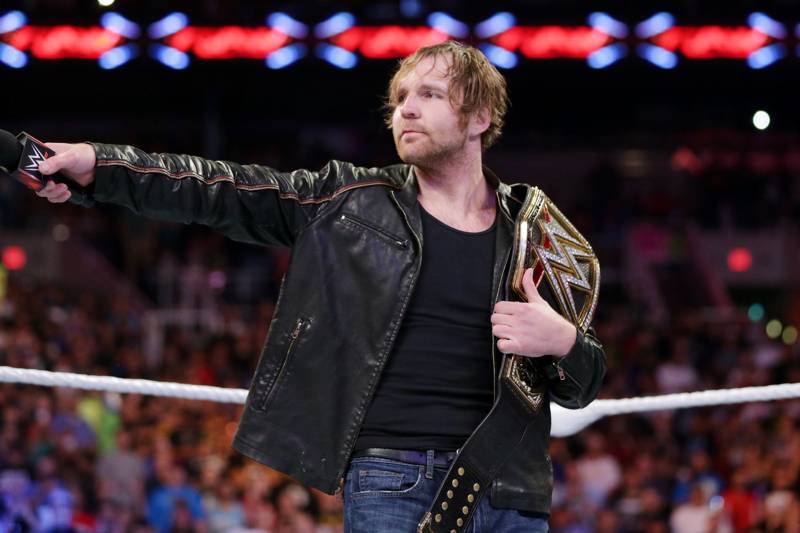 via WWE.com[/caption]
But if Reigns does become the new Universal Champion, it's likely that he'll eventually enter a feud with Seth Rollins. Original plans were for The Architect to begin a feud with Jordan - his former Raw Tag Team Champion partner. With Jordan sidelined indefinitely, Rollins is lost in no man's land at this time.
Throw in Lesnar's potential departure from the WWE later this year, and you can only wonder how the creative team is handling all of this drama. They've had to keep finding ways to change up planned storylines in the blink of an eye.
An Ambrose heel turn has been long-awaited by many WWE fans. As it turns out, it was actually about to happen. Perhaps it'll finally occur when he returns later in the year.
NEXT: RENEE YOUNG REVEALS HOW DEAN AMBROSE GOT HER ATTENTION
Writer Who Quit During WWE HOF Ceremony Announces Wrestling Return In Comical Video