Over the years, many WWE stars attempt to make the transition from wrestling into acting. It is easier said than done, but there have been a few notable success stories. Dwayne "The Rock" Johnson has had the most success, having arguably become a bigger name in acting than he has at wrestling. Dave Bautista (aka Batista) has experienced some solid success in Hollywood, particularly as Drax the Destroyer in Avengers and Guardians of the Galaxy. More recently, John Cena has started to get more high-profile acting roles that have reduced his availability to WWE. It might only be a matter of time before he follows in the footsteps of The Rock and Batista, and leaves WWE for Hollywood.
Not all WWE stars get the opportunity to experience the bright lights of Hollywood movies. For them, there's always the "movies" made by WWE Studios. These movies are somewhat of a mixed bag since some actually turn out to be half decent while others… not so much. The Marine series has provided The Miz with a platform to show off his acting chops, and he has done quite well.
If you pay close enough attention, many upcoming movies feature some former or current WWE stars. Some of the upcoming movies that will feature WWE stars will merely be cameos or small roles, while other movies will feature WWE stars in starring roles. Let's take a look at fifteen upcoming movies that will feature some of the top WWE stars!
15

Fighting With My Family (Zelina Vega, Tessa Blanchard, The Rock)
We start this list off with the movie starring a couple WWE stars, and is about the life of a current WWE star. Fighting with My Family is about Paige's family, all of whom are pro wrestlers, and the issues that come up when Paige (Saraya-Jade Bevis) gets a WWE contract. The movie is co-produced by WWE Studios, directed by Stephen Merchant, and lists Dwayne Johnson as an executive producer.
Florence Pugh will portray Paige while Tessa Blanchard (currently wrestling on NXT) will be her stunt double during the wrestling scenes. Thea Trinidad, who manages Andrade "Cien" Almas on NXT as Zelina Vega, will portray AJ Lee. Sheamus will portray himself in the film, and Dwayne Johnson also appears as himself. For those interested in the WWE-centric film, it is expected to be released on September 14, 2018.
14

Bumblebee (John Cena)
John Cena has followed in the footsteps of The Rock more and more in recent years. He has appeared in big budget movies such as Trainwreck, Daddy's Home, Blockers, and even ventured into animation when he voiced a lead character in Ferdinand. Later this year, Cena will be in his first true starring role in Marvel's Bumblee.
Bumblebee, produced by Michael Bay, is a spin-off of the Transformers series and is scheduled to be released on December 21, 2018.
For those unfamiliar, Bumblebee is essentially a robot that transforms into a yellow Volkswagen Beetle. Not much is known about Cena's role except for that he will be playing an agent of Sector 7. Cena will be starring alongside Hailee Steinfeld and Jorge Lendeborg Jr.
13

Mile 22 (Ronda Rousey)
Leading up to this year's Royal Rumble, TMZ asked Ronda Rousey if she would be appearing in the women's Royal Rumble match. She said she would not be since she has to go film a movie. That movie happened to be Mile 22, and the movie's filming wrapped up not too long ago. As we know now, Rousey was able to take some time off to make her WWE debut following the women's Royal Rumble.
Rousey's focus is now on WWE, but she will probably have to start doing promotions for Mile 22 in the summer since it is slated for a July 20, 2018 release. Mile 22, also starring Mark Wahlberg and John Malkovich, is about an American intelligence officer who has to move a police officer out of a foreign country because of the sensitive information he has.
12

The Marine 6: Close Quarters 
Most movies produced by WWE Studios are not released theatrically and are generally not well-received. An exception to this seems to be The Marine series, as five films in the series have been released so far.
If you happen to be a fan of the series, then you will be glad to know that a sixth film is being planned for 2018.
The Marine 6: Close Quarters will once again star The Miz as Jake Carter, who has been the star of the series ever since The Marine 3 in 2013.
The Miz won't be the lone WWE appearing in the film. Shawn Michaels will be appearing as Luke Trapper, and Becky Lynch will be appearing as Maddy Hayes.
11

Duke Nukem (John Cena)
As we said, John Cena is already having a lot of success in Hollywood, and it's very reminiscent of how The Rock began doing more and more movies when he was slowly phasing himself out of WWE. Cena recently starred in Blockers, a comedy that's already looking like a box office hit and he has several projects lined up. One that caught many off guard was the casting choice for Cena to play Duke Nukem, a video game character known for his one-liners and his penchant for taking down all enemies in his path. While some were baffled at the casting choice, it actually makes sense, given Cena's penchant for improvising lines and his ability to tap into his Rated-R sense of humor. There's no release date set for the movie, but Cena is on board to star.
10

Atone (Sheamus)
The Celtic Warrior himself is going to be featured in the movie, Atone. This will be Sheamus' first real movie that is not being produced by WWE Studios, unless you count a small role in Teenage Mutant Ninja Turtles: Out of the Shadows in 2016.
Atone was written and directed by Wes Miller. It is now expected to be released at some point in 2018, after being pushed back from its' initial 2017 release date.
According to IMDB, Atone is about a special ops soldier who shows up for work at a church and is forced to take down a team of hijackers. The severity of the matter escalates when the soldier realizes her daughter is also trapped inside.
9

The Peanut Butter Falcon (Mick Foley, Jake Roberts)

[caption id="" align="alignnone" width="628"]
via stillrealtous.com[/caption]
The name of this movie might not jump off the screen at you, but it could be a pretty decent movie after all. The Peanut Butter Falcon is a wrestling-based movie, though it is not a WWE Studios film. It features some pretty big named stars in Shia LeBeouf, Dakota Johnson, and Bruce Dern.
To add a sense of realism to the movie, it will also feature former pro wrestlers Mick Foley and Jake "The Snake" Roberts.
The movie will be about a young boy with Down Syndrome who aspires to fulfill his dream of becoming a pro wrestler. No word on the roles Foley and Roberts will play, although it wouldn't be surprising for them to portray wrestling trainers or something along the lines of helping the boy become a wrestler.
8

Changeland (Randy Orton)
Randy Orton has appeared in a handful of movies in recent years, with his career in WWE likely to be winding down. Although he has the ability to get some good acting roles, he seems more focused on spending time with his family when he is not with WWE. One movie that Orton will be appearing in is called Changeland.
Not a whole lot is known about the movie at this point, nor does it have a scheduled release date. Changeland, written and directed by Seth Green, is a comedy-drama film about two estranged friends on vacation in Thailand who realize there is no rule book about finding meaning and purpose in life. Alongside Randy Orton will be Seth Green, Macaulay Culkin, Breckin Meyer, and Brenda Song.
7

Anders Manor (Kevin Nash)
Kevin Nash's wrestling days have long been over, but he has managed to snag some interesting acting roles. He has appeared as a male stripper in the Magic Mike movies, and as a bodyguard in the Rock of Ages movie adaptation.
To show off his acting versatility, Nash is appearing in the upcoming horror film, Anders Manor (originally titled The Manor).
Anders Manor comes with an R rating, so it will obviously be very macabre. The movie is about a mental patient who has just been released from her psychiatrist's care. When her mother plans to invite loving family members over to their Manor, cultists arrive and presumably cause horror. Nash and current WWE star Mike Bennett (aka Mike Kanellis) portray two of the cultists.
6

Road House (Ronda Rousey)
Road House was released in 1989 and, despite negative reviews at first, has developed a cult following. It starred the late Patrick Swayze as James Dalton, who comes in as a bouncer at a refurbished bar and tasked with protecting the establishment from a corrupt businessman, Brad Wesley.
A remake of the movie is believed to be in the works, although details are scarce. In what will surely be a controversial decision amongst loyal fans of the original, Ronda Rousey has reportedly signed on to play the lead role. As of 2016, the production for the movie had been pushed back in order to finetune the script. As a result, there is no scheduled release date, but expect to see the remake hit theaters within the next few years.
5

Blood Brother (R-Truth)
R-Truth might not be one of those wrestlers whose name comes to mind when you think of future movie star. After all, he is now seldom used on WWE programming and the career is winding down for the 46-year-old. However, he has what appears to be a major role in the upcoming film, Blood Brother, starring Trey Songz.
The action thriller movie, co-produced by WWE Studios, follows a newly released convict takes out revenge against some of his childhood friends. Trey Songz plays the cop who is determined to end the convict's rampage. As of writing, it isn't known who is playing the convict, but the movie also stars Fetty Wap, Hassan Johnson, and China Anne McClain.
4

Escape Plan 2: Hades (Batista)
Batista is another former WWE star who has made inroads into Hollywood films, proving once again he does not need WWE to be successful. He has appeared in some fairly big action movies in the past few years, and he has shown no signs of slowing down.
Batista has a starring role in the upcoming film, Escape Plan 2: Hades, a sequel to the 2003 film that starred Sylvester Stallone and Arnold Schwarzenegger.
Stallone will be appearing in the sequel, alongside Batista, Jaime King and 50 Cent. It's expected to be released later this year, and the studios obviously expect it to be a success as they are already working on a third Escape Plan film starring Batista and Stallone.
3

Action #1 (Eva Marie)

[caption id="" align="alignnone" width="628"]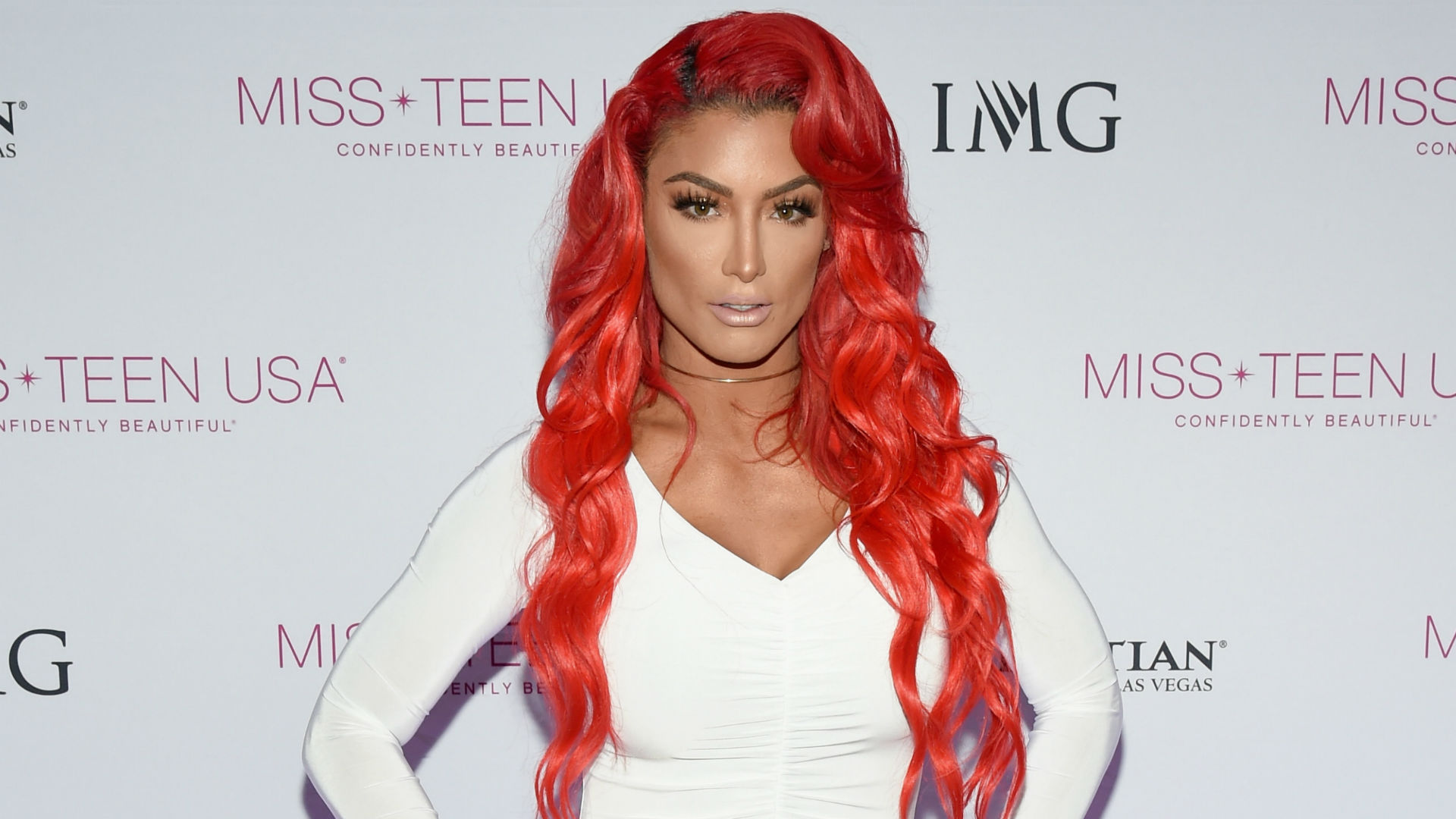 via quirkybyte.com[/caption]
Eva Marie was a terrible wrestler and it was very clear she was hired by Vince because of her attractiveness. She was unsurprisingly released by WWE in August 2017, allowing her to focus on interests outside of wrestling. One of her main pursuits has been acting, having made her debut in the film Inconceivable last year.
Eva Marie's second film, Action #1, will be released at some point in 2018 as a TV movie. Her acting skills are still mostly unproven but hopefully she is a better actress! Action #1 is about employees of a comic book store who try to steal an original copy of Action Comics #1. For those unfamiliar, this is the legitimately extremely valuable anthology where Superman made his debut.
2

Minutes To Midnight (John Morrison)
John Morrison is another former WWE star who has kept busy since leaving the company. He has appeared in a handful of movies since 2012, though none of them have been particularly successful nor has Morrison had any major roles in them. He also had a brief cameo in Netflix's GLOW series as the girls' trainer, a fictional character called Salty "The Sack" Johnson. Morrison is still wrestling, however, and is currently signed to Impact Wrestling as "Johnny Impact."
An upcoming movie that Morrison can be seen in is Minutes to Midnight, which will be released sometime this year.
While details are scarce, it is believed to focus on a group of friends who are being killed one by one in a ski lodge. The movie stars William Baldwin, Richard Grieco, and Bill Moseley.
1

Avengers: Infinity War (Batista)
Marvel films have been wildly successful lately, having secured a rabid and loyal fanbase. 2018 will be no different as Marvel will be releasing Avengers: Infinity War in late-April. It will feature Robert Downey Jr. (Iron Man), Chris Hemsworth (Thor), Mark Ruffalo (Hulk), Chris Evans (Nomad), Scarlett Johansson (Black Widow), and former WWE star Batista as Drax the Destroyer, as well as many others in the star-studded cast.
The Avengers series, and its spinoffs, have been extremely lucrative for everyone involved. It has helped boost Batista's acting career and provided him with a true breakout role in Drax the Destroyer. It also figures to keep Batista busy for the foreseeable future, as there will also be a fourth Avengers film released in 2019.