New England Patriots tight end Rob Gronkowski was asked about retirement by reported following the team's Super Bowl 52 loss. Gronk admitted that he would be taking a look at his future, and wouldn't commit to returning for the 2018 season.
Earlier this week, Bill Burt from the Eagle-Tribune reported that Gronkowski informed his friends that "that the injuries have taken a toll on him," and he was pondering the option to head into Hollywood acting.
Gronk has yet to announce his decision on retiring, which has only led to more speculation and rumours that he could pull a Rock move and go from professional athlete to the film industry.
And if Gronkowski wants to do that, he could find a way to break in real quickly. TMZ Sports recently talked to Hollywood actor and former WCW Champion David Arquette - who said he'd love to do a movie with him.
RELATED: ROB GRONKOWSKI CONSIDERING RETIREMENT AND CAREER CHANGE
"Acting's about being real, and I believe he's real. He can be a superhero, he is a superhero," Arquette said while sharing a laughter.
Gronk's close friend - WWE superstar Mojo Rawley - told TMZ Sports "It's not a matter of if, it's a matter of WHEN," the star tight end joins the company. Looks like Rawley and Arquette will have quite the recruiting to do.
[caption id="" align="alignnone" width="1200"]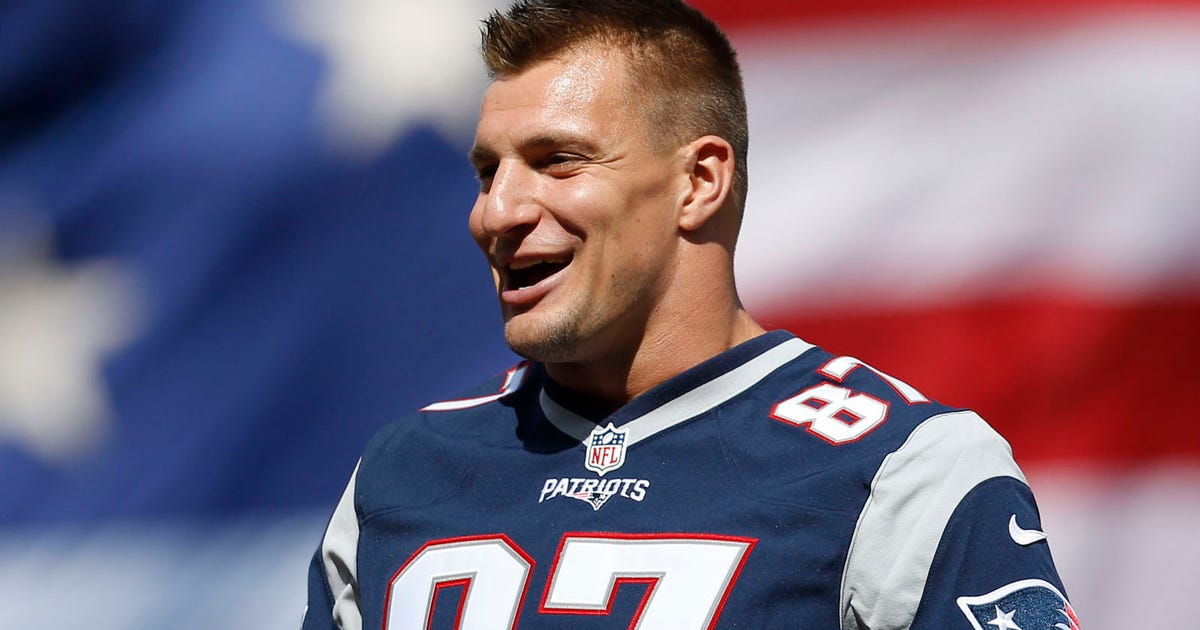 via FOX Sports[/caption]
But as Ben Volin from the Boston Globe pointed out, becoming a Hollywood actor isn't that easy, and Gronkowski isn't exactly the best at that. Perhaps a future in the WWE is a better option, and we already know that he can stand up to a former champion in Jinder Mahal:
It's anybody's guess what Gronkowski would do if he left the NFL, but nobody should be shocked if he hangs up the cleats. At 28 years of age, he's already had a herniated disc, two concussions, a torn ACL, two broken forearms and other leg injuries. But if he retires, Gronk already has the connections with Arquette and Rawley, should he decide to turn to a different career.
NEXT: JINDER MAHAL POSTS HILARIOUS REACTION TO PATRIOTS SUPER BOWL LOSS
Matt Hardy Confirms He Is Not Retired And Is Ready To Return To Action